Table of Contents
What are Custom Grids?
On Sample Requests, Document Requests, Leads, RFQs, Quotes, and Orders pages, you'll find that they are organized in a "table" format with many columns. These are pages we primarily refer to as "grids." Grids have many columns of important information. However, depending on your objective and your role of using these grids for your workflow, you may realized that certain columns are most important to your workflow, whereas others may not be. You might even have to scroll past some of these columns to access the information that is important for you in your everyday workflow.
Custom Grids is a tool that allows users to customize their view of all of these Account Manager grids.
How to Use Custom Grids

You'll see the icon above on the upper right corner of these grid pages, next to the "Filter." When you click on the icon, there will be a dropdown of fields. Each field is a column that you see on the grid.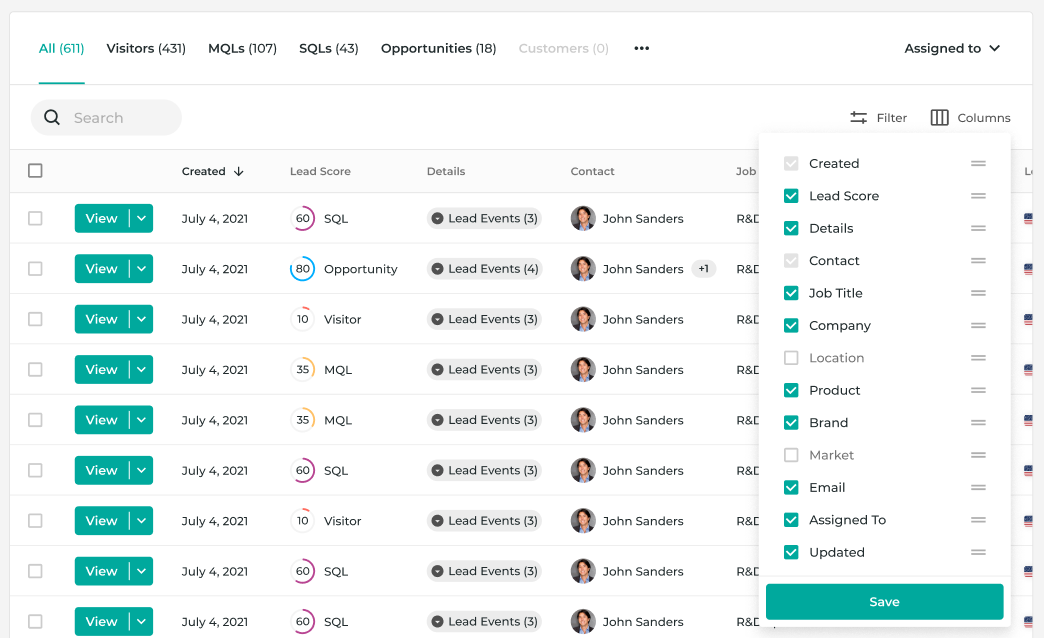 This feature is available on all grid pages: Sample Requests, Document Requests, Leads, RFQs, Quotes, and Orders.
There are two main functionalities of this dropdown menu:
Checkboxes (on the left of the dropdown):

Checking the field makes that column visible
Unchecking hides the column from view






Arrange icon (the 2 lines on the right side of the dropdown):

Clicking and dragging this icon for each field will reorganize the order of the columns any way you prefer.
E.g. If you want the "Assigned to" column to display in the grid before the "Company" column, simply click the Arrange icon and drag the "Assigned to" field before the "Company" field in the dropdown.



Make sure to click "Save" to save your preferences.
If you feel that you want to re-do the column customization, simply click on the "Reset" button to restore the default column settings. The "Reset" button will only show if you have already edited the default columns and saved it before.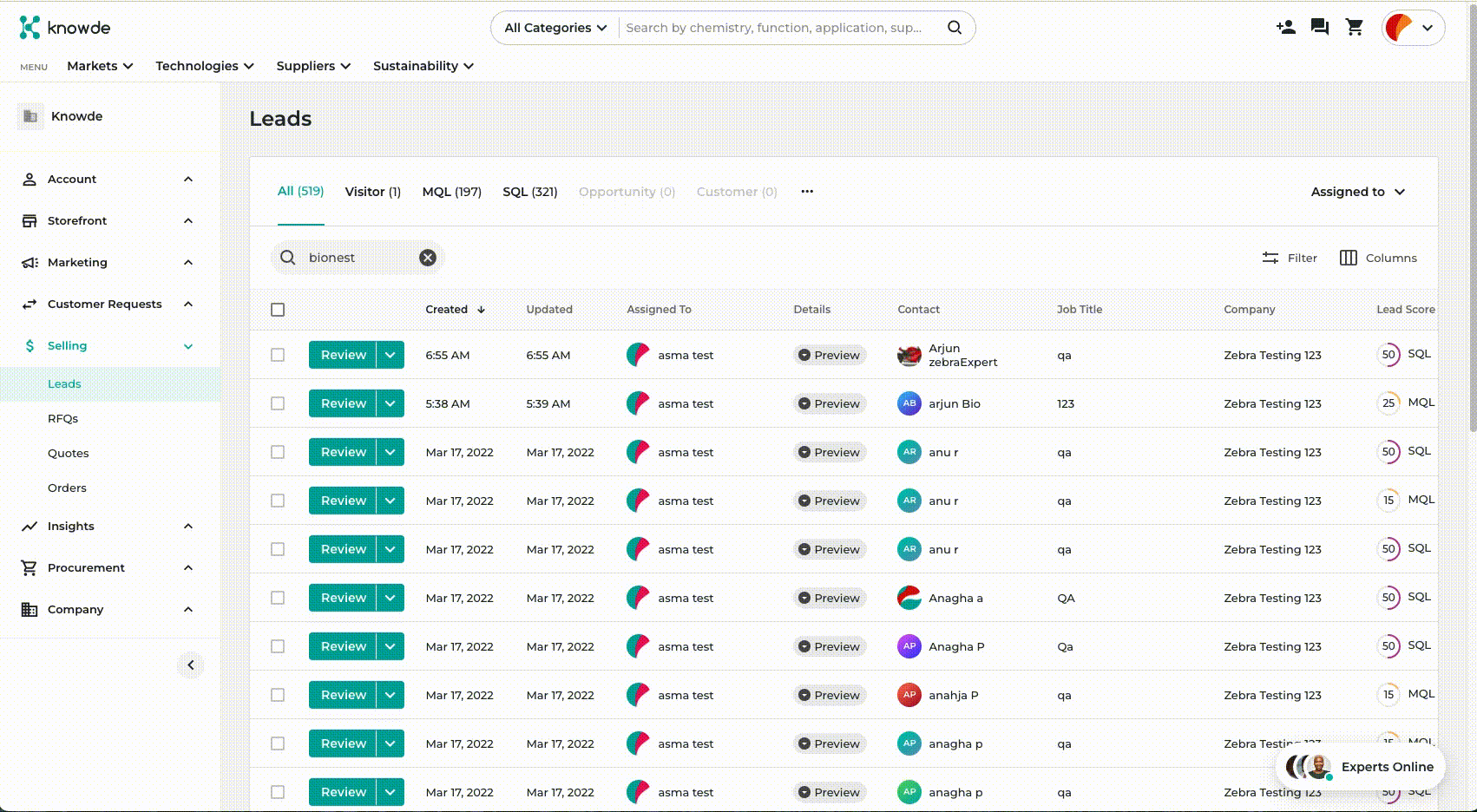 Saved column preferences will be maintained across sessions, which means even if you log out, the next time you log back in, you will still see your saved column settings. This way, you don't have to save your column preferences every time you log in.
The "Created" and "Contact" columns will be uncheckable; they are the minimum column selections that will always display in your view.