How to Submit a Sample Request on Knowde
Knowde is here to make your life easier by helping you find and get what you need quickly. When you request samples through Knowde, you get the support of the entire Concierge team and you'll receive your samples at lightning speed to shorten development time and get your products to market faster.
1. Sign into Knowde.com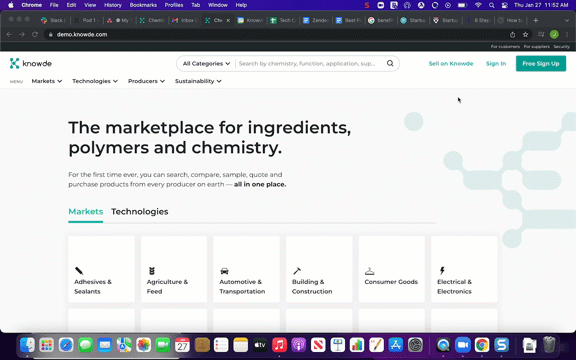 2. Navigate to the company that you're interested in and visit their product page.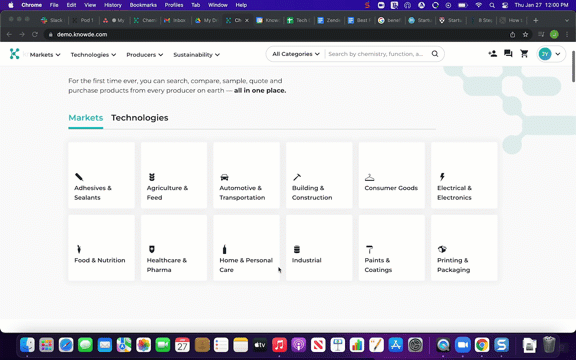 3. Click the Request a Sample button and Fill out your Usage Details as directed.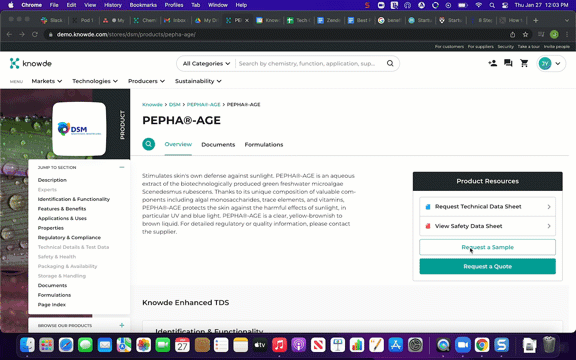 4. Provide your Delivery Info and make sure to add any notes or special instructions if necessary. Click next to complete your request!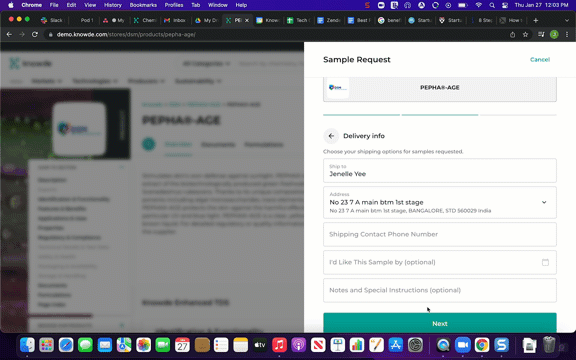 5. Your request has been sent! Our concierge team will be in touch with you shortly.