Filtering on Search: Applying Property Filters
What is a Property Filter?
Customers can use Property Filters to filter through Products based on their properties. Property Filters will be grouped based on the type of property they are. Some examples of properties are physical, mechanical, and electrical.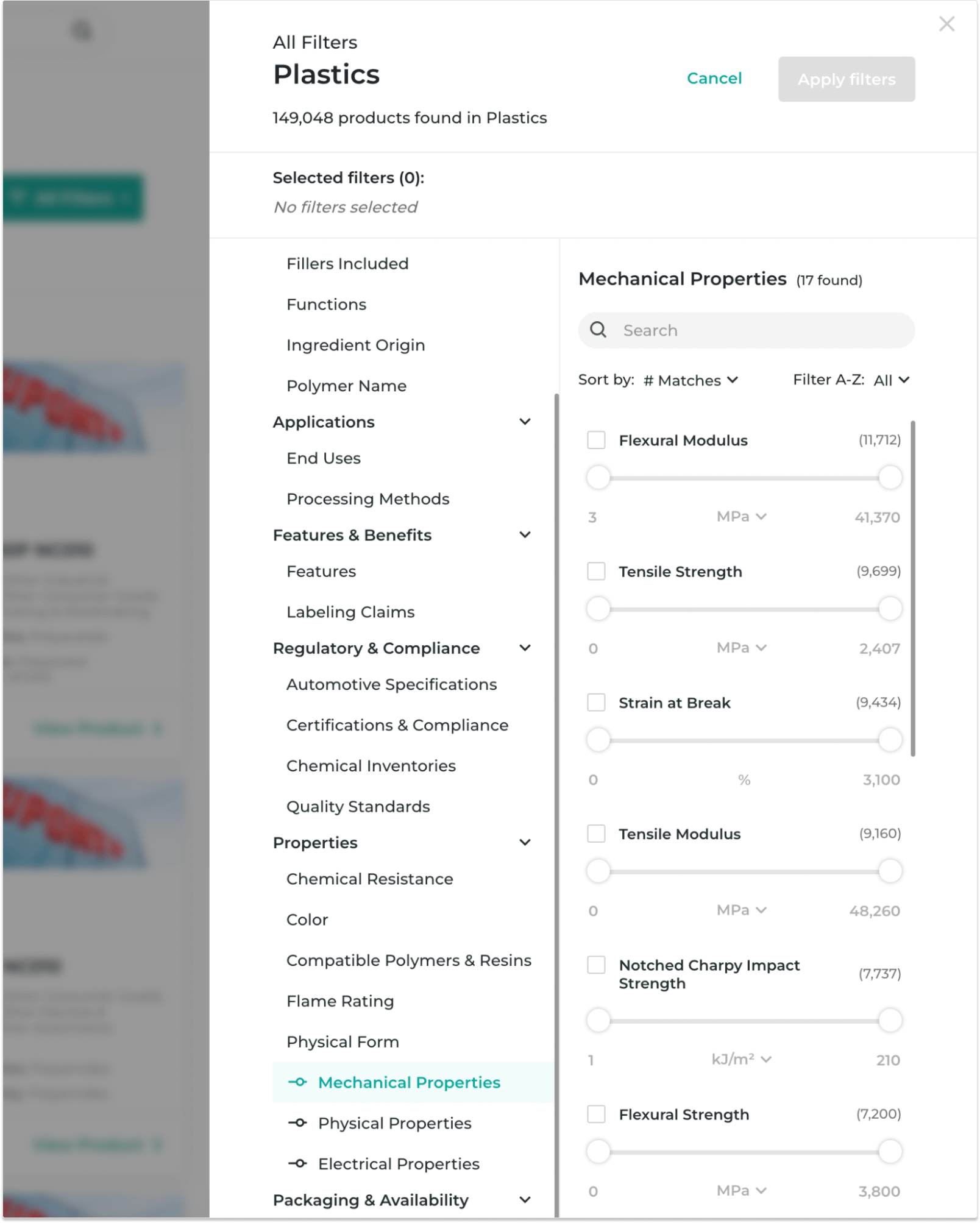 Accessing Property Filters
Currently, Property Filters are only available in the Plastics and Elastomer Categories. Property Filters can be found in the Properties sections within All Filters. Now that we have Property Filters in addition to our other filter types, if Properties are a common or popular way to filter a result set, then you will find them as a Smart Filter!
Best Practices
Property Sliders - Easily click and drag our Property Sliders to set maximum and minimum filter values.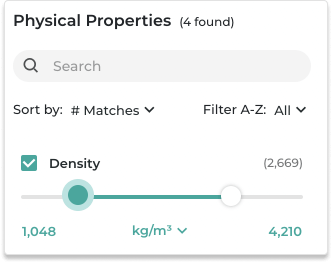 Conversions - Knowde empowers its global User base by providing 2-click conversions between a variety of common Units.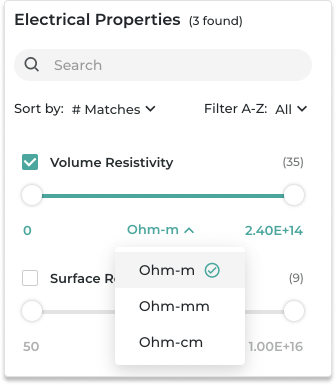 Specify Exact Range - For highly specific queries, type in exact maximum and minimum values to automatically position the property sliders, avoiding the need to finesse them into position.