With Knowde, placing an order is a quick and easy process. Our user-friendly dashboard helps you manage your orders and notifies you of any updates; so you know the moment when your order ships.
Questions about your order?
Leverage our around-the-clock concierge to support you every step of the way.
How to Place an Order
1. View your Active Quotes by clicking into your Account Manager --> Procurement --> Quotes.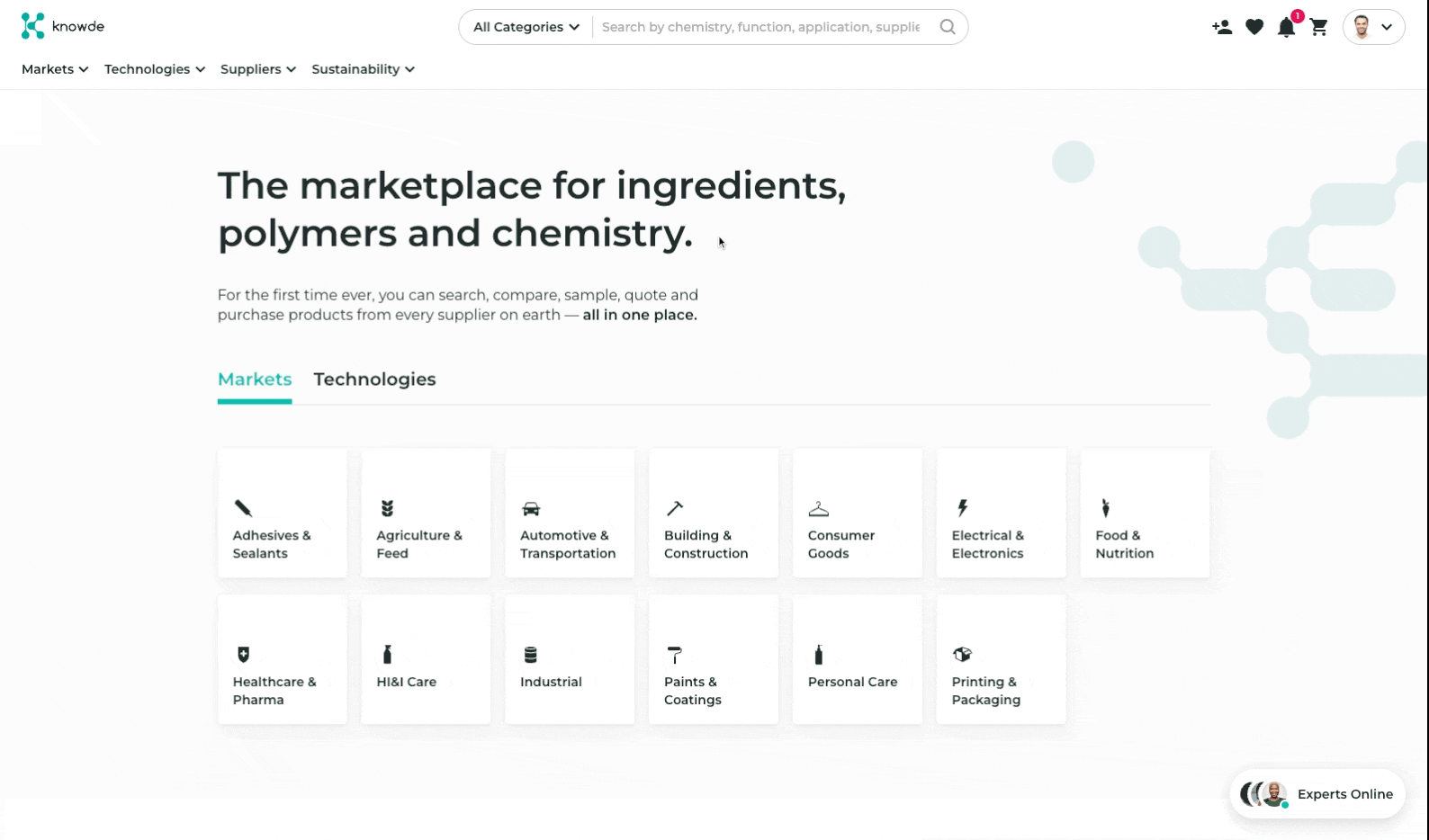 For more information on managing your Quotes, learn more here.
2. Select the Active Quote that you would like to place an Order against.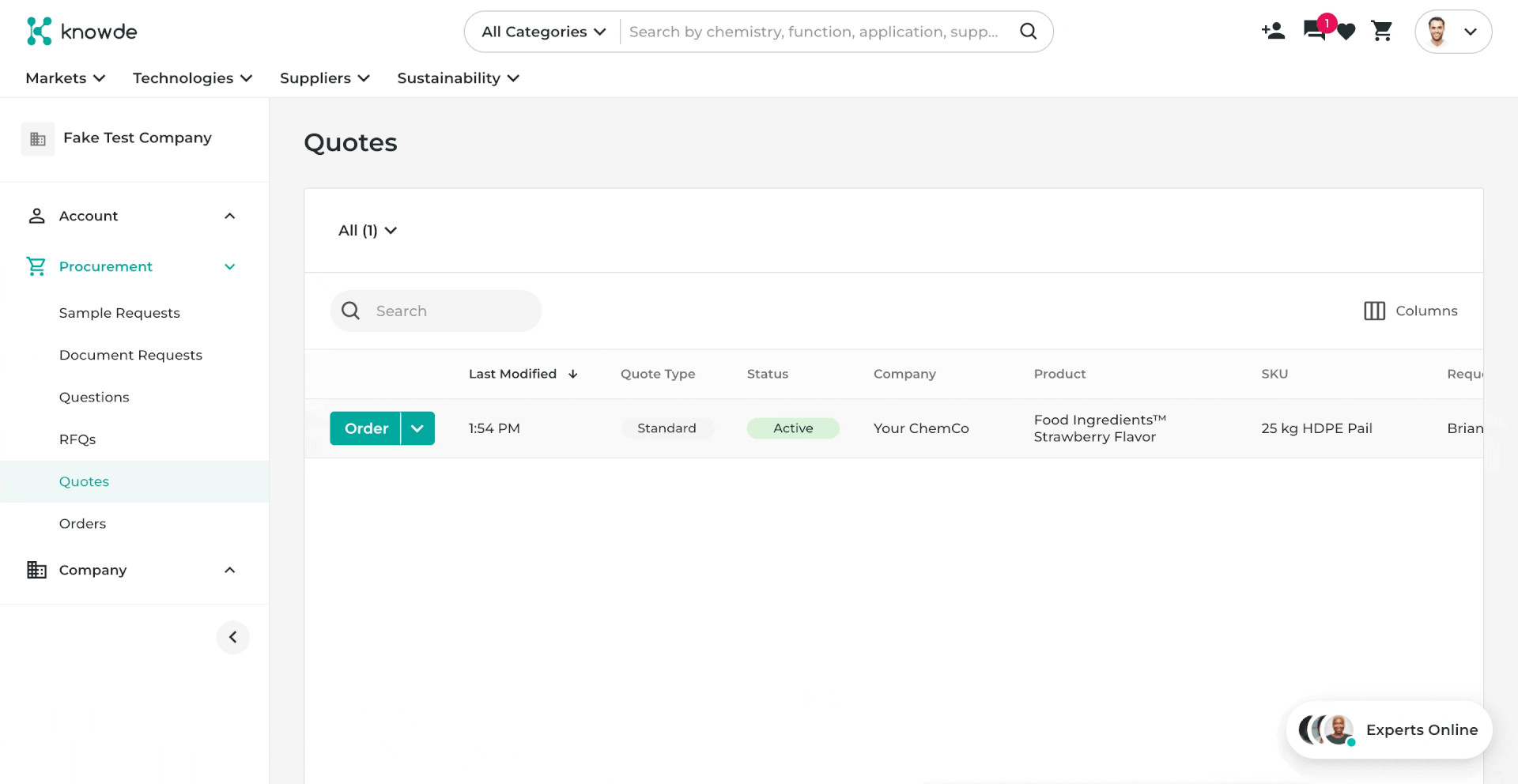 3. Select the quantity you would like to receive and click Add to Cart. Make sure that you pay attention to the Minimum Order Quantity on the Quote to ensure your Order will be accepted!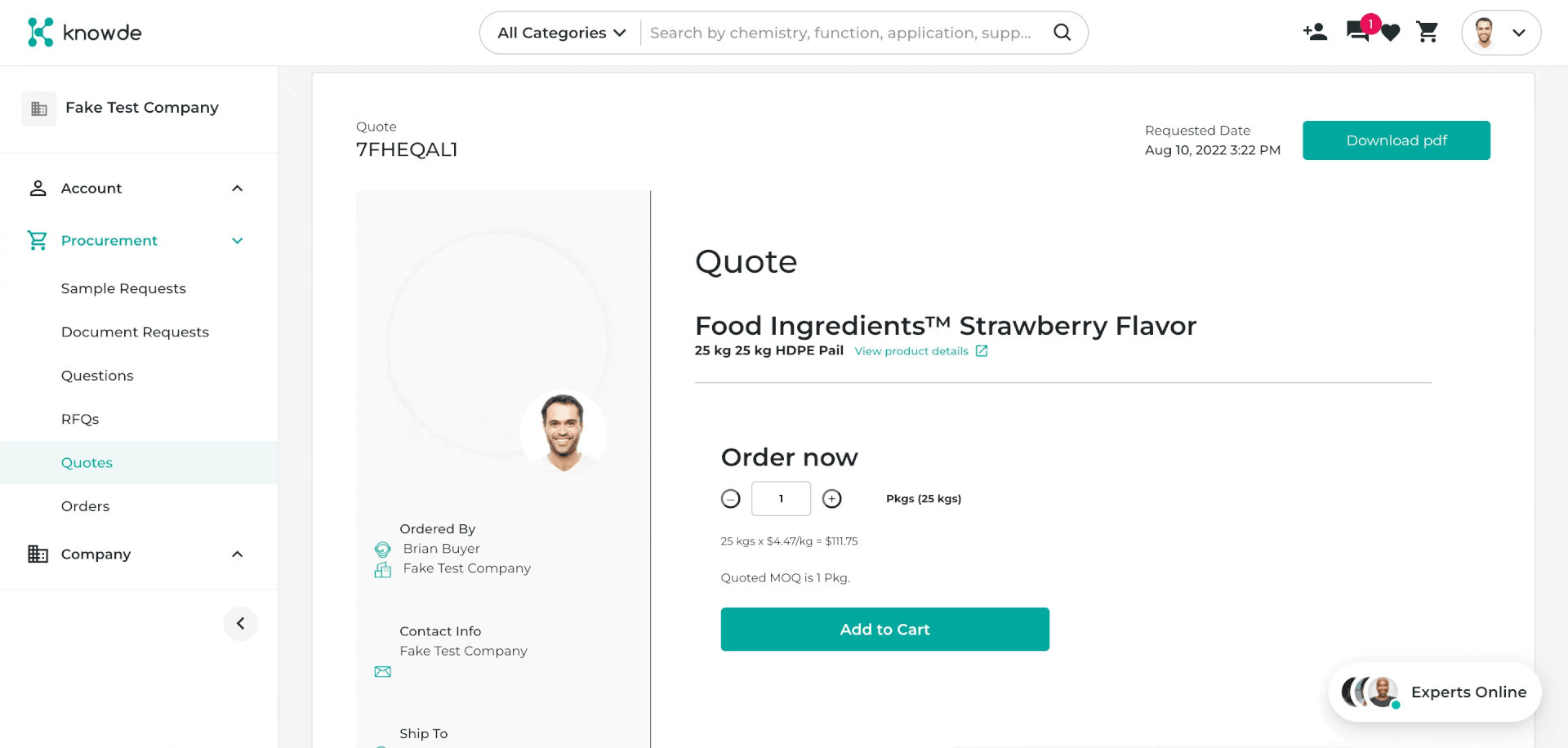 4. At the top of your screen, click the Cart icon to navigate to your Cart.
5. Review your Order details and adjust the quantity if you need to, then click Proceed to Checkout when you're ready!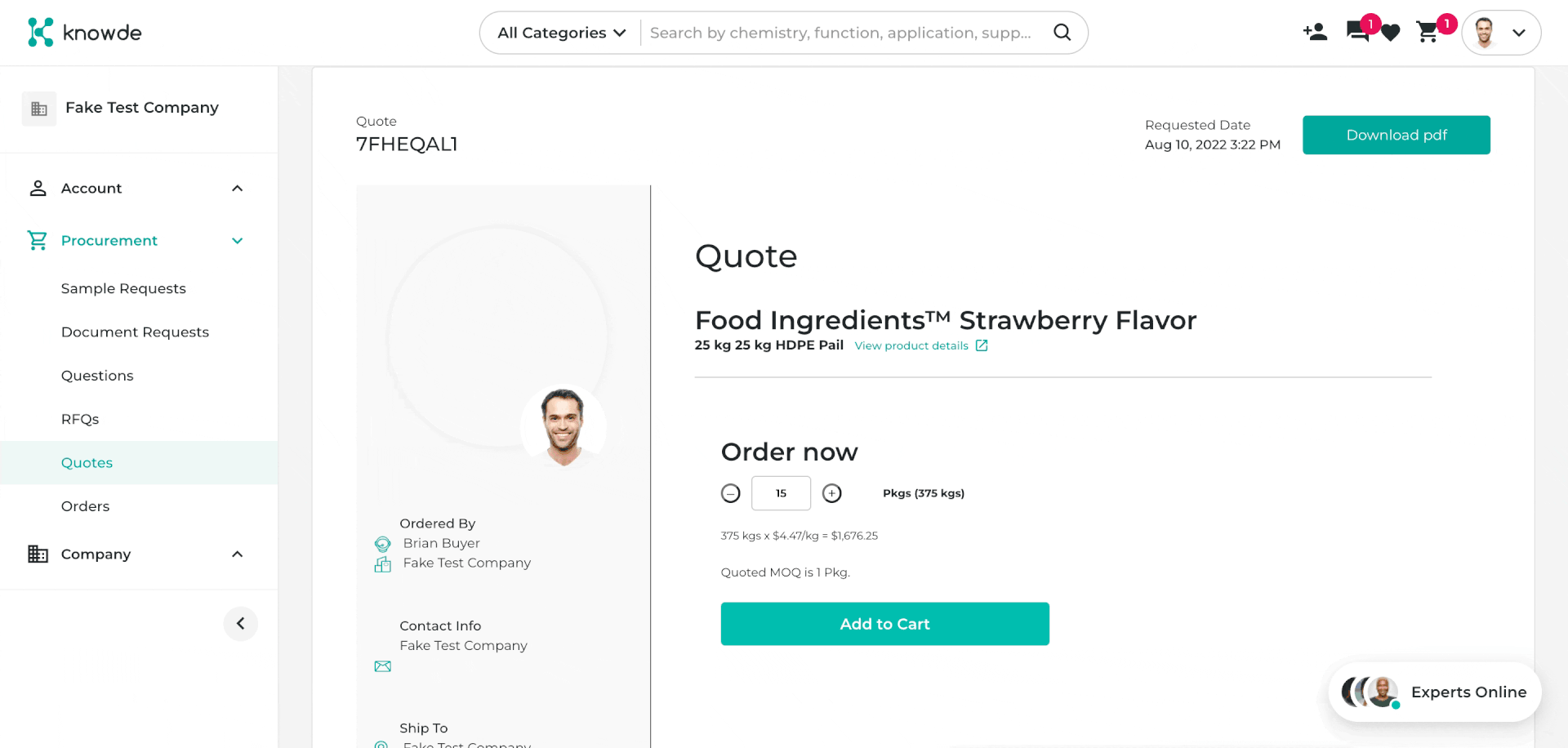 6. The first page of the Cart will ask you to:
verify your Delivery Location,
request a Delivery Date,
and specify any Special Instructions, if applicable.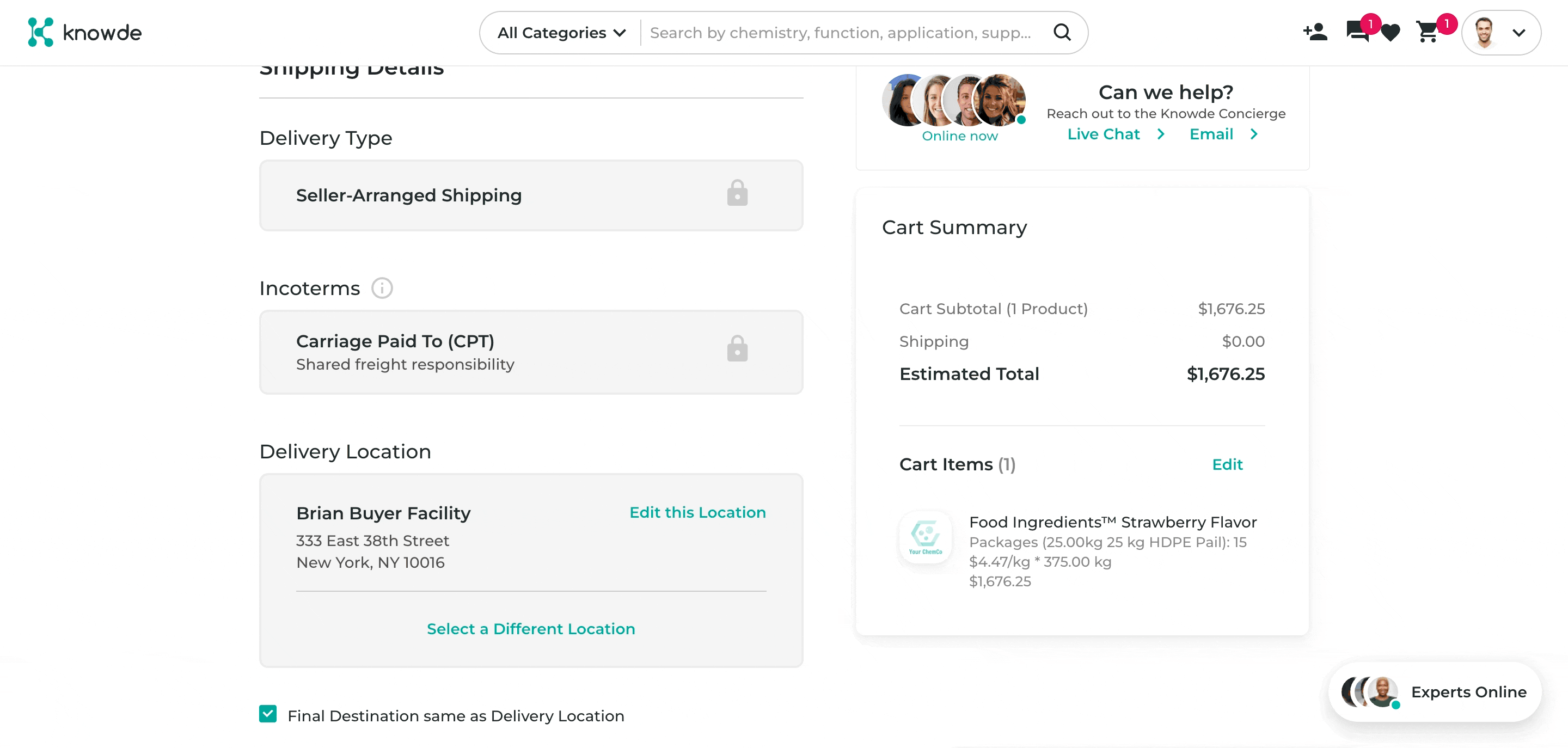 7. The second page of the Cart will ask you to:
Select a Payment Method,
enter a Billing Address,
enter a Purchase Order # (if applicable),
and agree to our Terms & Conditions.
8. Once you have taken care of the above, click "Place Order"!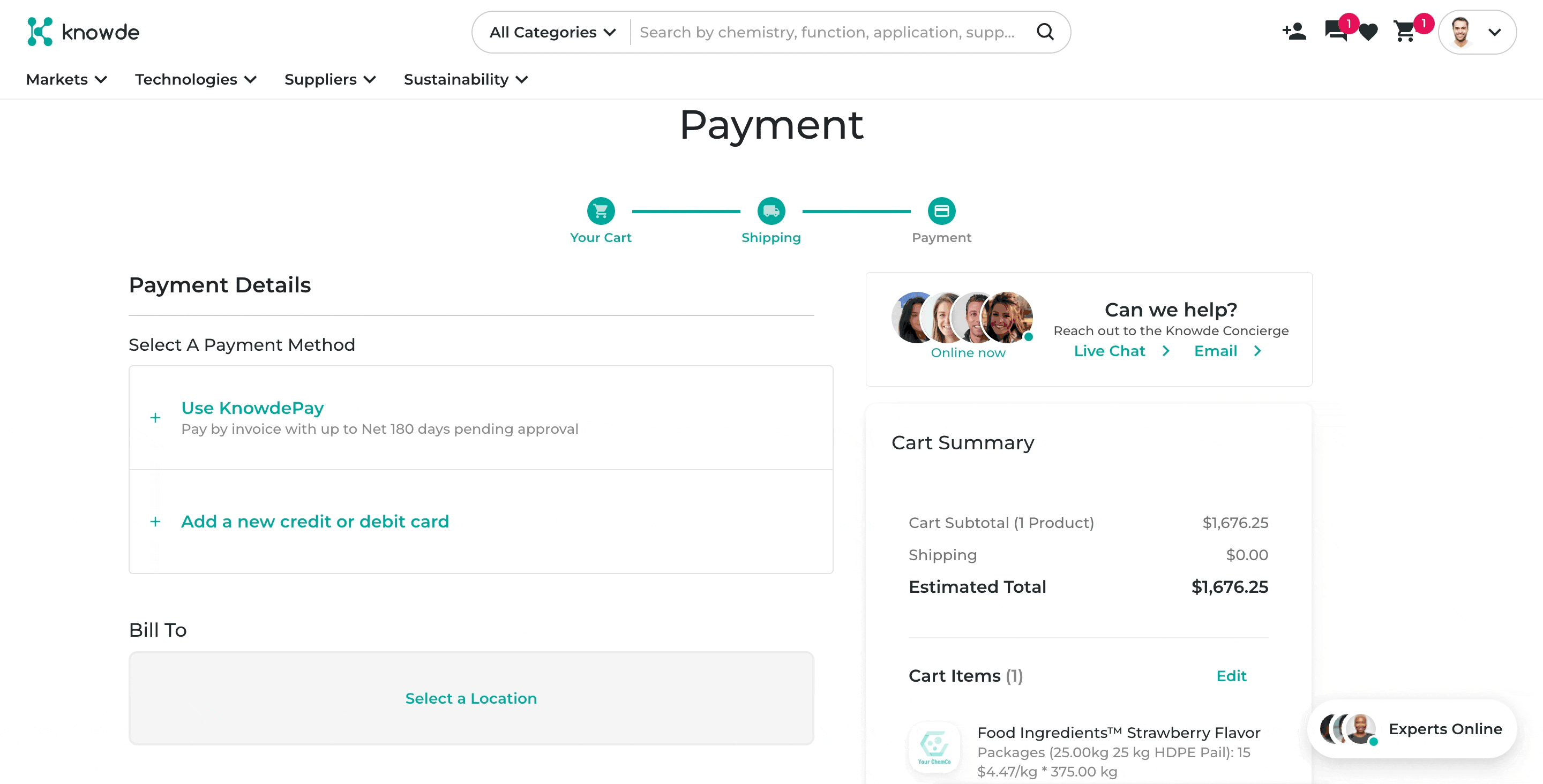 9. You did it! This Order Confirmation page will summarize the details of your Order and show you to your Orders grid where you can track the fulfillment progress in real time.