Table of Contents
How to Add Your Products
Building out your Storefront for the Knowde marketplace or your white label site is easy. There are 3 ways to add your products to your storefront:
Our Knowledge team can pull information directly from what's publicly available on your website,
You can provide us access to an internal portal you use to store this documentation,
Or, your team can send the documents to us.
If you elect Option #3, you can upload all the Product Documentation information by accessing our Support Portal and selecting "Product Information Updates" here.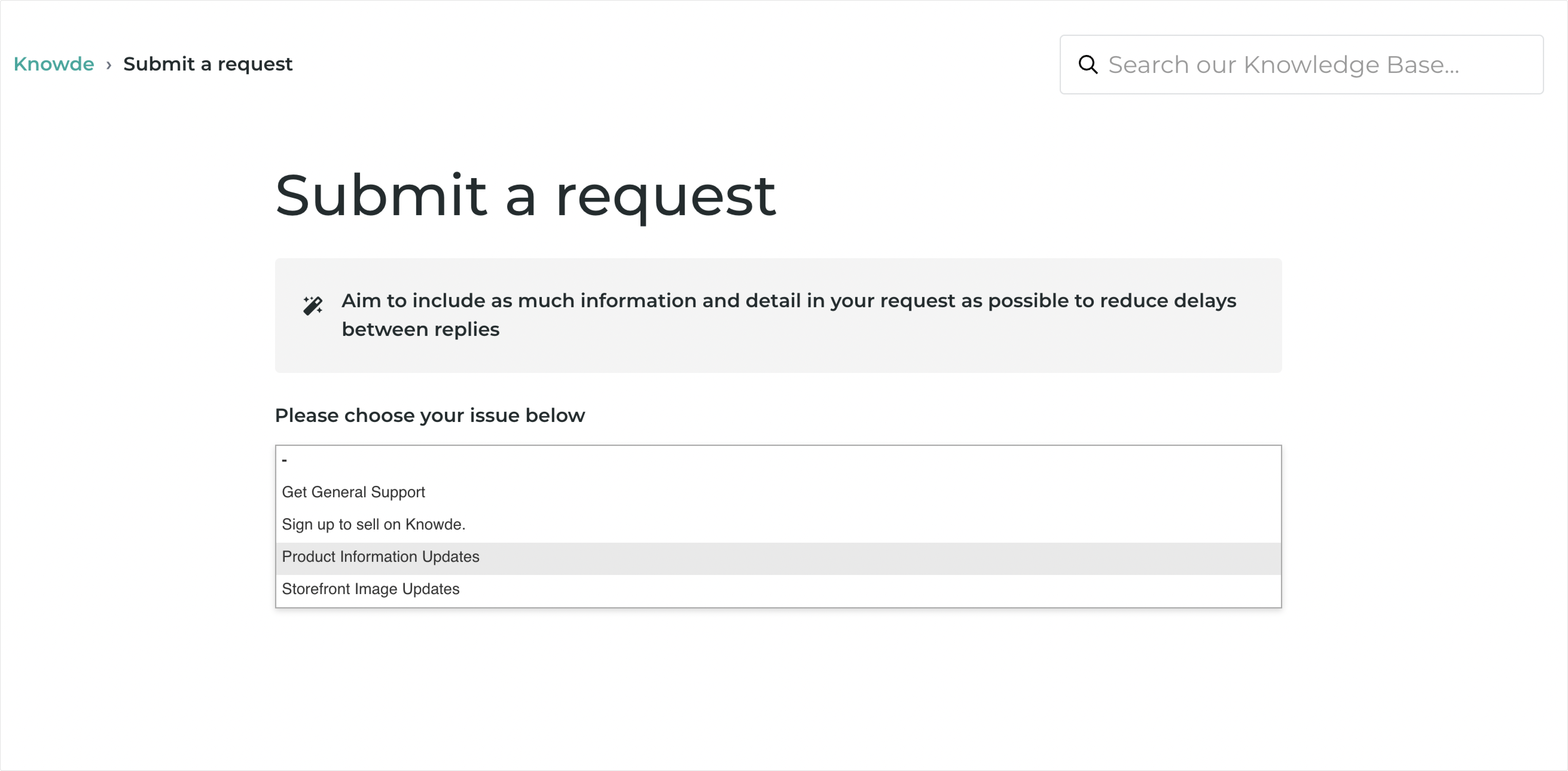 How to Edit your Products
Knowde is happy to help you make changes to the Products on your Storefront. You can either do this within our Product Editor tool on Knowde, or you can re-upload Product Information via our Support Portal here.
To find the Product Editor, select any Product on your Storefront and click "Edit Product" below your company logo. Please note this option is only available if you are an Admin or Contributor on your Storefront.
In Product Editor, you can also select special images to distinguish your products from one another. However, if you need to make any changes to the section titled "Knowde Enhanced TDS", please reach out to our team via our Support Portal with details about your change request or send an email to customer_success@knowde.com.
These changes must be completed by a member of the Knowde team to ensure your product remains discoverable and is appropriately classified for search.