Knowde enables you to easily view the Pricing & Terms available to you from your favorite Suppliers. Inside your Account Manager, you will find rich and up-to-date information about all your Active Quotes!
How to View Active Quotes
1. In the upper right hand corner, click on the Account Manager drop-down menu.
2. Click Procurement, then Quotes to navigate to your Quotes grid.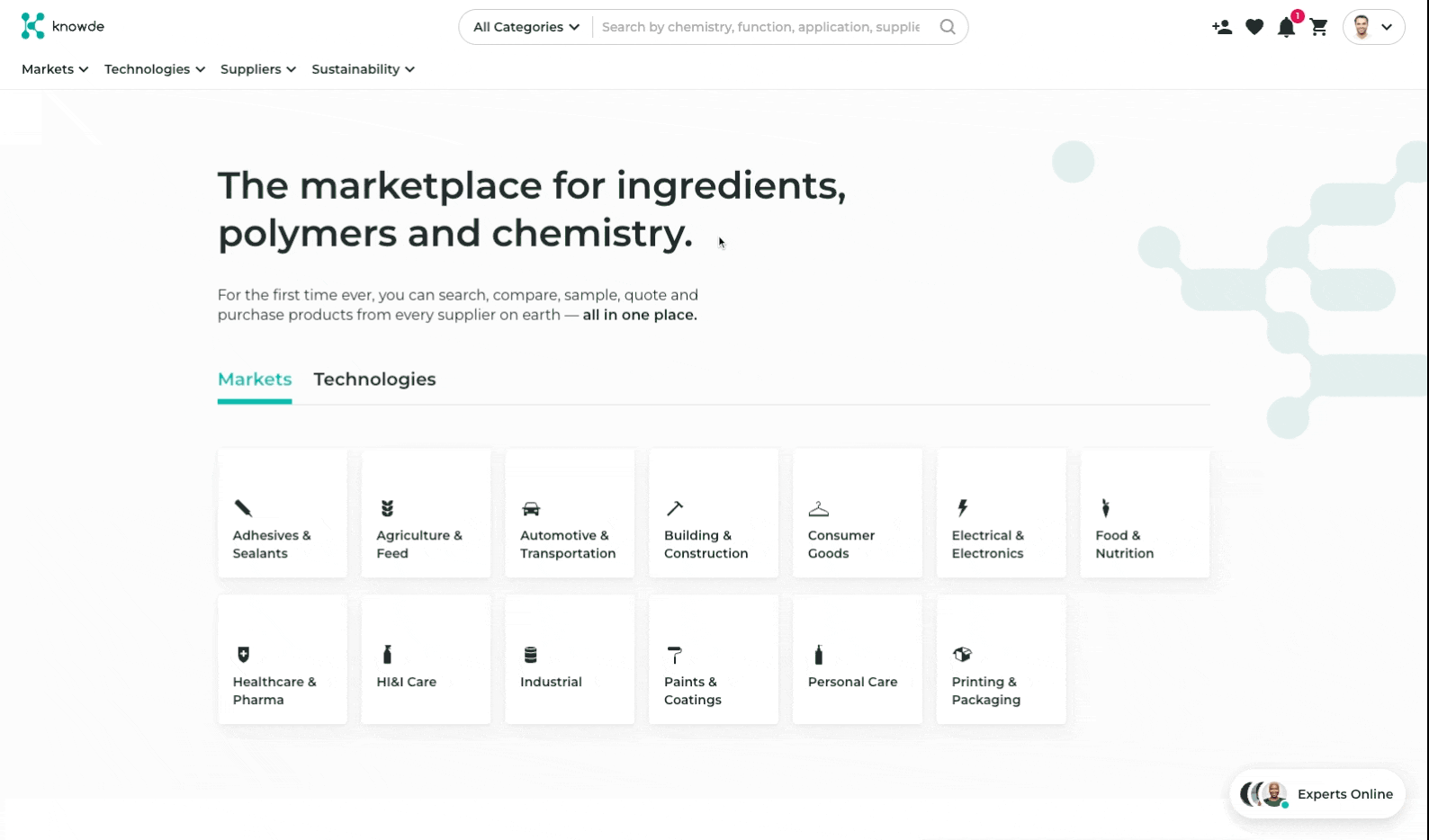 Understanding Quote Statuses
In your Quotes grid, you will notice some Quotes are marked as "Active" whereas some are marked as "Expired."
If a Quote is Active, you may place an Order on it by clicking the Order button. If a Quote is Expired, you must submit another RFQ before placing an Order!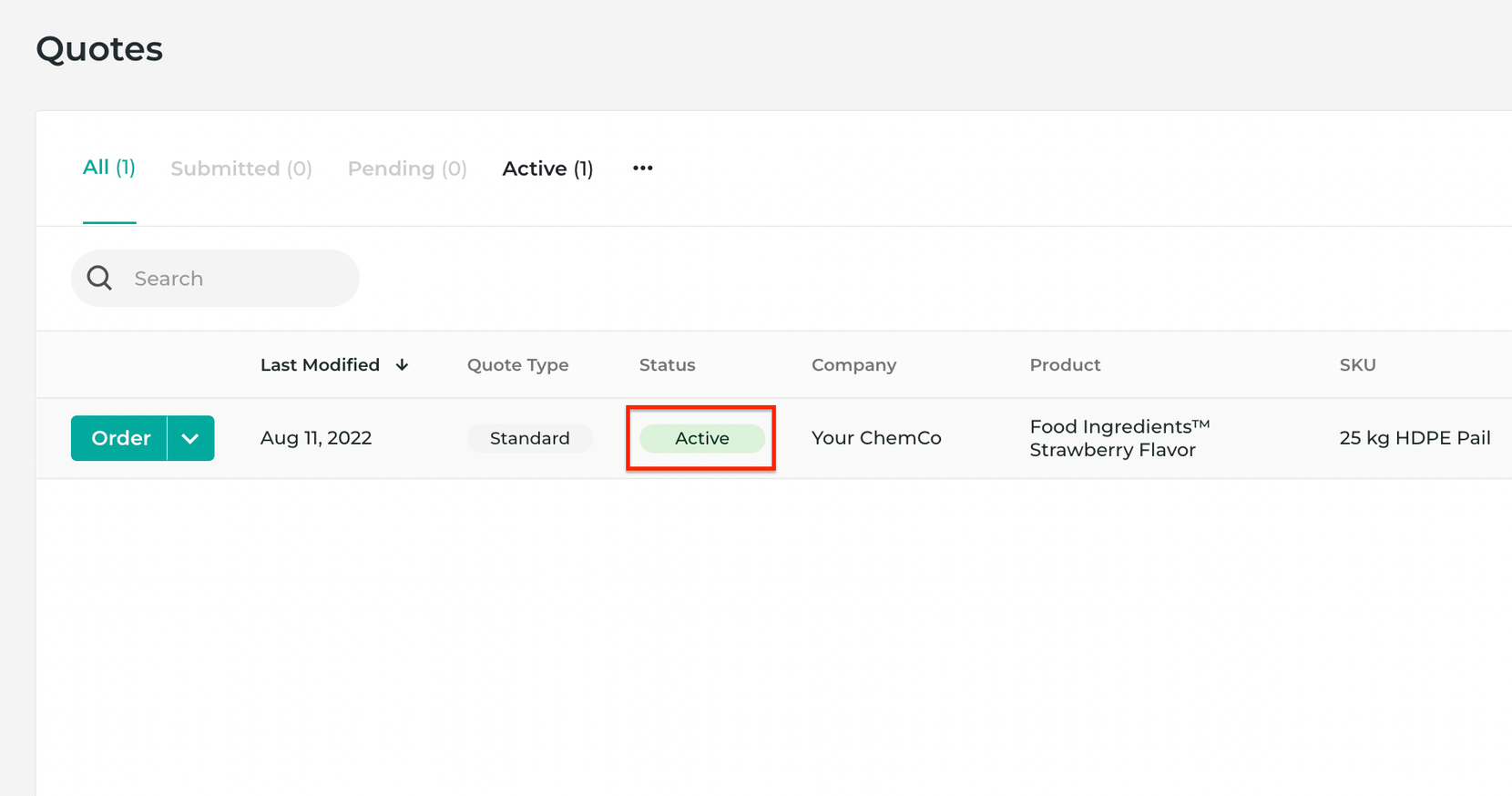 How to Request New Pricing from an "Expired" Quote
If you notice one of your Quotes is "Expired", simply find the same Product again and request a new Quote! You can also choose to Message the Supplier who may be able to extend your Pricing availability by hand.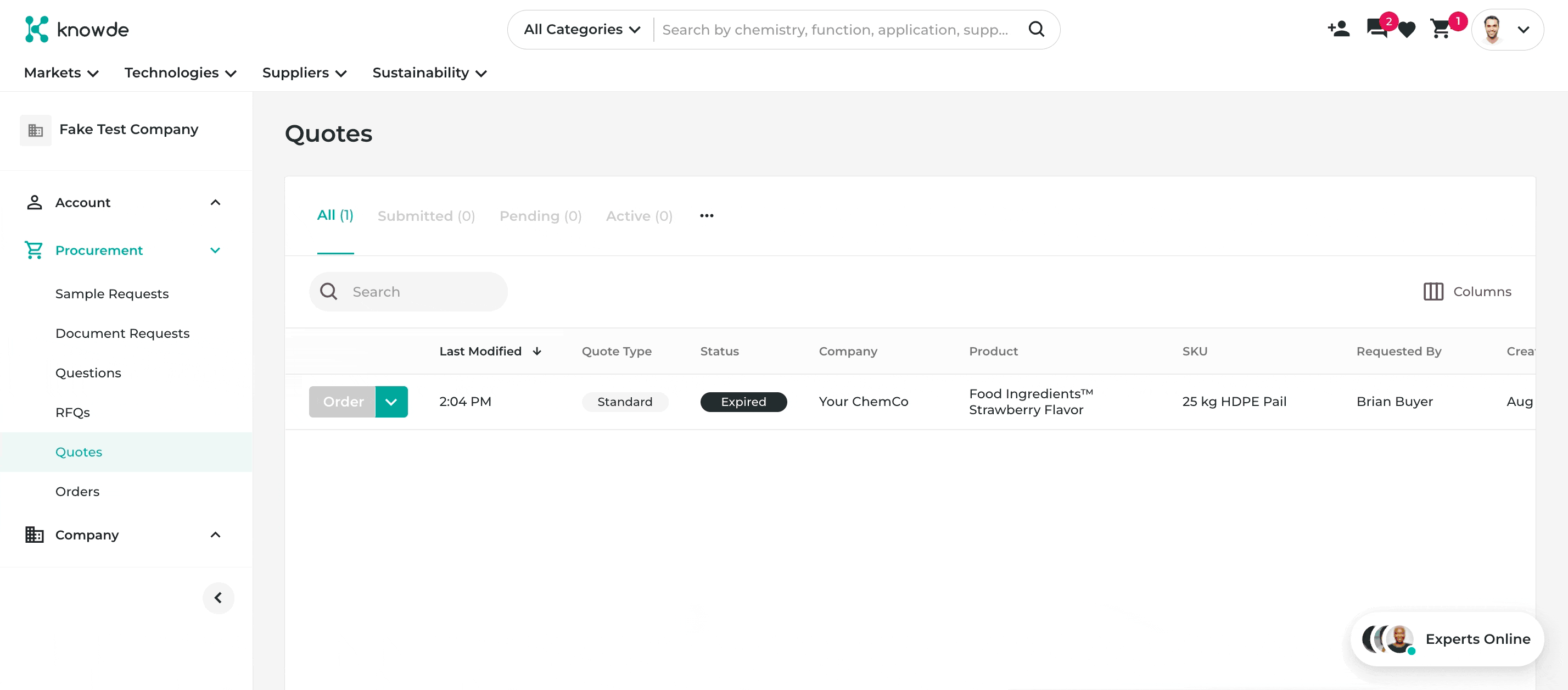 Questions?
Submit a Request here, or send us an instant message/email here!