Tips and tricks from the Knowde Customer Success Team
Our customer success team regularly gets asked about best practices or tips and tricks that will help our suppliers be more successful within the Knowde Marketplace. We decided to write up a list of our top recommended actions that can help you ensure your storefront can be on the path to success.
Step 1: Complete product descriptions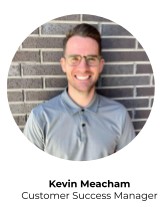 What does this mean? Every product included in your Knowde storefront needs a complete, detailed description that outlines the application, labeling claims, properties, and product family for each particular product or ingredient.
Why is this important? Information is king in the Knowde taxonomy. By applying the appropriate tags and properly classifying each product as part of their initial description, products can become more discoverable. The more detail you can provide in your product descriptions and explain how they differ from other competing products, the higher likelihood they will be found in both organic and filtered searches. As your products become more visible, it will help generate additional Leads, RFQ's, Sample Requests and transactions within your Knowde storefront.
How do I do this?
To find the Product Editor, navigate to the "Products" tab and click on any product in your Storefront (Please note this option is only available if you are an Admin or Contributor on your Storefront)
Select "Edit Product"
Fill out the "Product Description" section (Best Practice Tip: Avoid long sentences with product descriptions and details by using short paragraphs or bulleted lists)
Check out the help center article here (you will need to be logged in to your Knowde account to see the article).
What is the impact? Following a few weeks of little activity after going live with their storefront, a Knowde customer in the Food & Nutrition industry ramped up their "Product Description" section by adding in all relevant information to the product. After doing this, they saw an immediate increase in Total Storefront Impressions, Total Visitors and Leads. By adding in details around the product description, identifiers, packaging info, and an explanation into the description, they were able to have their products be more prominent on the Knowde website and through organic searches.
Step 2: Ensure assignment rules are set up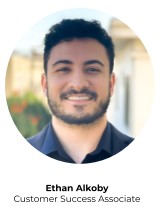 What does this mean? The assignment engine is an organizational tool that lets you direct leads, requests, and messages to designated team members within your company. You are able to assign representatives and experts to leads based on a number of criteria, including but not limited to: region, market, brand, product, and more. These leads are sent directly to the mailbox of the assignee for fast follow up and lead management.
Why is this important? A storefront with properly set up assignment rules takes advantage of a fast and efficient digital selling experience. Leads are sent directly to the inbox of the correct team member, eliminating delays caused by internal hand-offs. This means that customers are immediately being serviced by the most appropriate contact, shortening the buyer journey and providing an excellent buyer experience.
You can make sure your members only need to sort through leads that are within their jurisdiction or that match their vetting standards. This becomes a big time saver for team members as time is not wasted in the pre-qualifying process. The most optimal inside sales experience occurs when team members are assigned as experts for certain brands or products. An expert is a designated contact that customers can reach out to when browsing your storefront. They can answer questions in real time and guide the customer along their buyer journey. This adds a human element to the digital selling experience and greatly increases lead-conversion rates.
How do I do this?
To visit the assignment engine go to the "Company" dropdown and select "Assignments".
Click the "Create Assignment" button to start building out your rules.
Select the "assignment type" (samples, documents, quotes, orders, etc).
Choose the Assignee to receive the assignment type. Note: If you wish to add them as an expert check the "Make an expert" box.
Select "Create" to make the rule go live.
Check out the help center article here (you will need to be logged in to your Knowde account to see the article).
What is the impact? A store in the food and nutrition market recently saw huge success with the assignment engine. Before updating their assignment rules, they felt like they were constantly passing leads around in a series of handoffs. The leads became difficult to track if they touched enough hands, and they would sometimes get lost as a result. They recently commented that "since updating our assignment rules we have not missed a lead. It makes it easier to navigate who should be working on what requests." This is a big win for this storefront, as they are now able to focus on the customers that are already in their inbox.
Step 3: Enable back links from your website to your storefront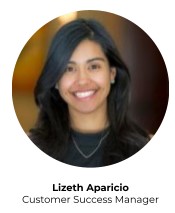 What does this mean? A backlink is a link created when one website links to another. For search engines like Google, it represents a "vote of confidence" from one site to another. For you, this would mean linking your company website to your Knowde storefront.
Why is this important? Backlinking improves SEO (Search Engine Optimization) and brings more people to your store! By inserting links to your storefront on your website, you immediately improve your storefront's ability to rank on Google and get more customer attention. It compliments and enhances the SEO already generated by your website and is very easy to implement.
How do I do this? We recommend backlinking directly from your website product pages to your Knowde storefront overview page, product catalog page, or specific product pages. This will generate more sales, leveraging Knowde's user experience functionality to engage potential customers (i.e. requesting samples, docs, quotes and chatting with an expert!).
You will want to reach out to your website owner and provide a list of your storefront URL's and product pages to backlink to.
What is the impact? A food and nutrition company based in the U.S. was having difficulty getting more organic leads for their wholesale line of protein powders so they decided to take advantage of backlinking. They started with linking their wholesale product line page directly to their Knowde storefront where all their wholesale products are listed. Since being implemented in March of 2022, they've seen an increase in sample and document requests for their wholesale products and are now looking to implement additional backlinks on more of their website product pages! In just 10 weeks, they saw higher organic search rankings and more websearch traffic.
Step 4: Respond to buyer requests within 48 hours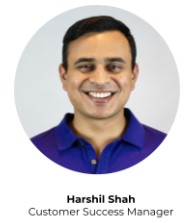 What does this mean? Every time a buyer submits a request (document, sample, quote), you get notified that a new request is available to review. When you log on to review the request (within 48 hours of buyer submission), you will update the status of the request to 'In Progress'.
Why is this important? Buyers are able to view the request status when they log on to Knowde. Updating statuses, and doing so quickly, shows buyers that their request is important to you. Suppliers who respond quickly provide a great storefront experience encourage repeat buyers visits and generate more opportunities.
How do I do this?
Option 1: Update status within the detailed request view
Click on view request in the email notification generated for the new request
Update request status from 'New' to ' In Progress' using the status dropdown on the top right (you will need to be logged in to your Knowde account to see the detailed request view)
Option 2: Update status from the request dashboard
Once logged into your storefront, click on the drop-down menu in the top right corner of the screen, then select Customer Requests (for sample or document requests) or Selling (for quote requests).
Select the request type in the drop down menu to open up the request dashboard
Find the line item for the new request
Click the arrow next to Review and select 'Change Status'
Update status to 'In Progress'
What is the impact? One industrial chemicals supplier in North America was able to gain share against a competitor because of the responsiveness they provided through their storefront. A new buyer had initially submitted a request related to a different product. The speed and quality of the interaction from the initial request led to further conversations which led the buyer to expand their purchasing with this supplier.
Step 5: Create social posts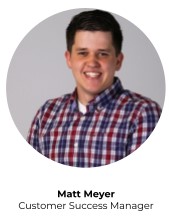 What does this mean? Social media posts are a great way to increase awareness, visibility, and to draw traffic to your storefront. Social posts are typically created on LinkedIn, Facebook, Twitter and Instagram to inform followers, buyers, and potential buyers about your storefront on Knowde.
Why is this important? These posts will allow your followers to learn more about your storefront, allow your existing buyers to learn more about additional products you carry as well as help to connect you with potential buyers by enabling them to learn about your storefront.
How do I do this?
Go to the social media platform of your choice (Make sure you are logged in on the business account that the post is being created from)
Pull a link from your Knowde storefront overview section or product section to enable people to navigate directly to your storefront
Create content that will increase awareness and excitement around your new innovative store or details around products you are trying to promote
Remember to not narrow your messaging too far which could isolate and limit your audience
Check out the Knowde LinkedIn Posts that will show you examples of how other companies have promoted their stores.
What is the impact? A supplier in the food ingredients industry that provides dried fruit, fruit extracts, and flavorings, created a social media post to advertise their storefront to their followers and they have seen a large increase in visitors to their storefront. The data on the executive summary shows an increase in visitors, leads, and requests for samples within a few short months.
Step 6: Review your insights dashboards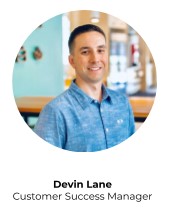 What does this mean? Your storefront has useful Insights Dashboards (Executive Summary and Traffic & Visits) with benefits that they provide for each supplier. Often overlooked, these dashboards can play a big role in determining the most effective marketing strategies for your business.
Why is this important? Understanding the customer journey can make a big difference when it comes to optimizing your digital marketing strategy. Knowde's Insights Dashboards provide you with valuable information about the traffic that your storefront is generating, where it's coming from, and the type of actions your visitors are taking. It's important to leverage this information in order to gain a deeper understanding of the channels that are performing well and what your visitors are most interested in.
How do I do this?
Once logged into your storefront, click on the drop-down menu in the top right corner of the screen, then select Insights.
Next, you will be given a list of dashboards that are available to you. If you are a free storefront on Knowde, the Executive Summary and Traffic & Visits dashboards will be available to you. The other dashboards are exclusive to our Premium storefronts (Engagement, Lead Analysis, Marketing, Order Analysis).
You can learn more about the various dashboards and what they offer, here! (You will need to be logged in to your Knowde account to see the article)
What is the impact? One of our food and ingredients suppliers has been on Knowde for 6 months. They made it a priority to check both of their insights dashboards once every week so they can keep a close eye on the companies that are visiting their storefront, what products are garnering the most attention, and the Google Search Keywords that are performing the best. Because they are now closely monitoring the data from these dashboards, they decided to make some adjustments to their marketing strategy. They noticed that a large percentage of their storefront visitors are coming directly from their social media campaigns, and these visitors are also creating the most SQLs (sales qualified leads). Now that they have data to back this up, they are focusing on increasing their social posts on LinkedIn because it has proven to be an effective way of increasing traffic on their storefront.
Step 7: Align your marketing campaigns to match your target audiences (Premium Only)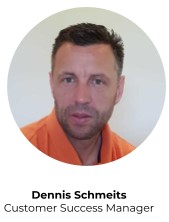 What does this mean? When developing your marketing strategy, you will want to make sure that your approach is aligned to the products you have in your storefront as well as the audiences that you want to bring to your storefront.
Why is this important? In order to ensure you have the best opportunity for grabbing the attention of the campaign audience, it's important to make sure that you are addressing a need of that audience and giving them something they are already looking for. If you can get them interested quickly and then give them a 1-click experience to find the exact item they want, you will have already created a strong customer experience and be on the path to servicing a new customer for life. When customers find what they are looking for quickly and easily, the chances of retaining them is substantially increased.
How do I do this? When working with your Knowde CSM & Knowde Digital Marketing team, review with them the details of what your goals are with the campaigns and ensure that you have matched up the correct products, labels and messaging.
Establish your target audience and ensure your products align to the needs of this audience
Review technical collateral to create a multi-step campaign strategy
Highlight the key benefits of your products
Determine the appropriate call-to-action (CTA's) per offering (free samples to qualified buyers or connecting directly to a technical expert)
Optimize the on-page content for the brand and product pages which will not only target increased organic search results but improve the buyer on-page experience and lead conversion.
It is often a good idea to leverage the areas where you are already very strong to bring buyers into your storefront and help them explore other products you have to offer them.
What is the impact? A well-known European producer with a diverse product portfolio of mostly specialty chemicals wanted to launch an innovative liquid fertilizer solution for agricultural (Ag) applications. The desired target audience were fertilizer formulators in Europe. Knowde leveraged its database of chemical buyers and fertilizer formulators to create an email marketing audience of 3,500+ contacts in mainly R&D and procurement employed by fertilizer manufacturers located in Europe. In addition, Knowde targeted the wider audience via social channels like LinkedIn to introduce this new solution and promote the improved crop yield, health and profit value proposition.
During a period of 3 months, Knowde executed the various campaign steps according to plan, resulting in an average open rate of over 35% and 10% click-through-rate (CTR) for e-mail and 1.4% CTR for social. Ultimately generating over 50 meaningful leads and buyer sample requests, including several samples for leading formulators like Syngenta Crop Protection, EuroLiquids (Iperen) and United Fertilizer Formulators
Step 8: Enable digital selling (Premium Only)
What does this mean? This is a tool that seamlessly connects you to your buyers via a chat widget that integrates directly with supplier's Knowde storefront backend to capture lead information within seconds.
Why is this important? We are revolutionizing the way buyers and suppliers communicate. By allowing buyers to ask an expert through a chat widget on a website, it gives the buyer a chance to ask questions, build trust, and solidify if a product is right for them within minutes. For you, the chat helps to filter out unqualified leads as buyers must provide a valid email address in order to message with you. If a buyer is signed in, you can see detailed information about the potential buyer's company name, location, and they are provided a Knowde lead score, which saves you time and energy. You will be able to connect and close engagements seamlessly and efficiently while optimizing your customer experience.
How do I do this? You will work closely with our CSM team to enable this feature and get you running. Please reach out to your CSM contact. If you are unaware of who to contact, you can reach out to cs@knowde.com.
What is the impact? An ingredients supplier enabled this live conversations tool in 1 phone call, within 15 minutes. Since enabling this tool, within 30 days they have received over 700 impressions with a 10% conversion rate from storefront visitors > leads.