How to Submit a Document Request on Knowde
On Knowde, we provide thousands of documents to you at the click of a button. Just navigate to any Product and click "View Technical Data Sheet" or "View Safety Data Sheet".
However, if there's a document you're looking for that isn't already available in our vast resource library, it's quick and easy to Request a Document. Our Concierge team will track that Document down for you and respond back quickly!
1. Navigate to the Company Overview page and click Request a Doc.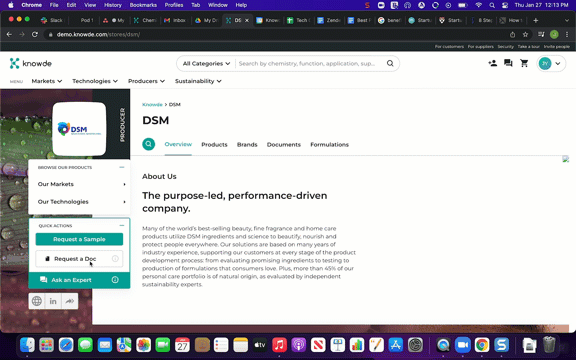 2. Select the product you'd like to Request a Document for.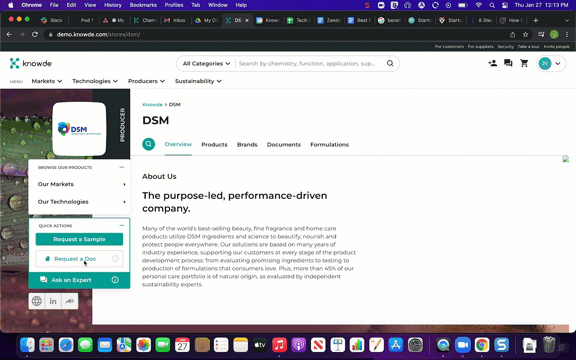 3. Choose the Document Type you would like to request and select the market you're working within.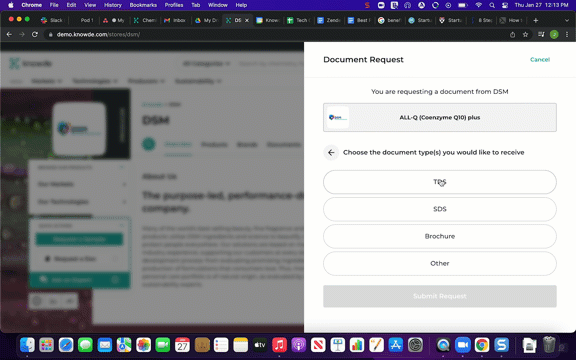 4. Your Document Request has been sent! Our Concierge team will be in touch shortly.