Getting Started with Knowde's Messenger
Our Knowde Messenger is an app that allows users to communicate effectively and quickly with each other. We created this feature so that you can ask questions and find out more information should you run into any questions or technical problems that prevent you from progressing on our platform!
If you are visiting our website for the first time, in order to talk with Experts you have to log in or register. Once logged in, you can now access Messenger by clicking the icon in the bottom right corner of the page.
Here, you will see the Home tab where you will find a list of Suppliers on Knowde. You can choose a Supplier by browsing and scrolling down, or use the searchbar to find your Supplier of interest.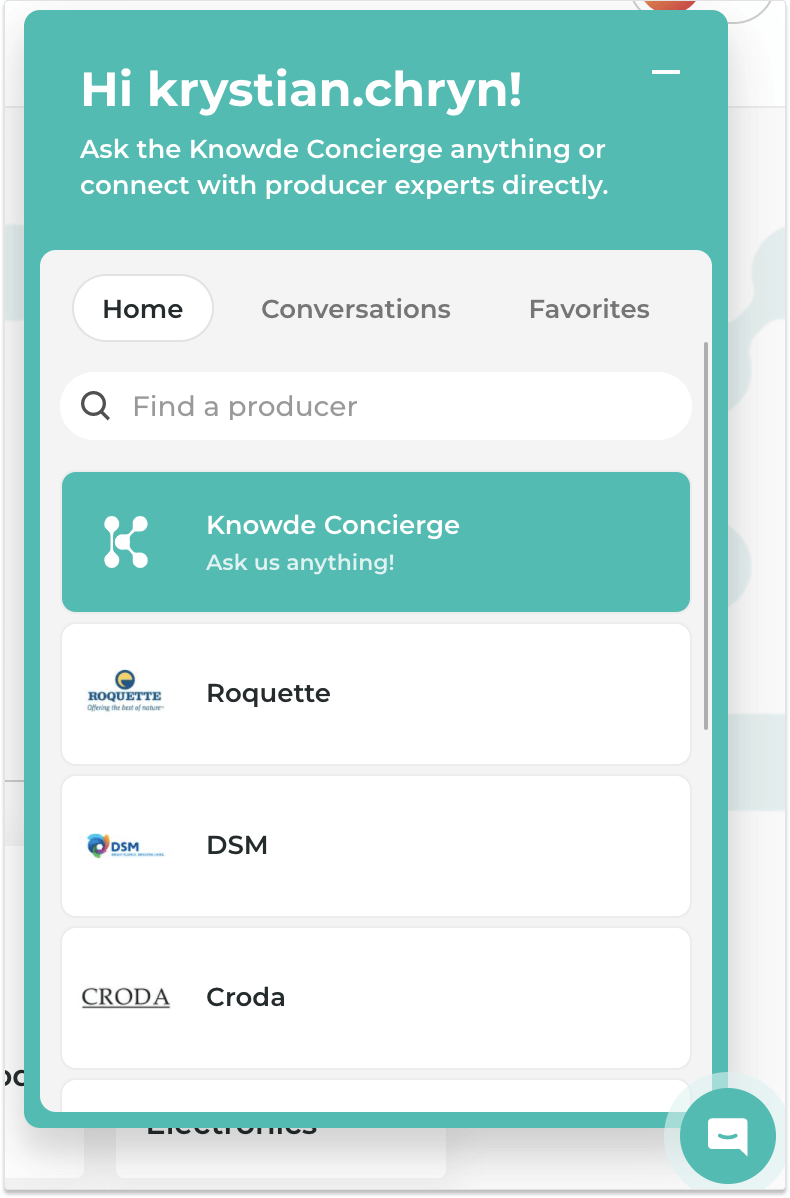 Once you've found a Supplier, the next step is choosing an expert and getting your questions answered.
Knerd Tip: You can also find Experts by navigating to any Storefront in Knowde and selecting the Experts tab! If you don't see the tab presented, it's possible that Storefront hasn't added their Experts yet. In that case, click on the Messenger icon at the bottom of your screen and reach out to our Knowde Concierge to get your questions answered!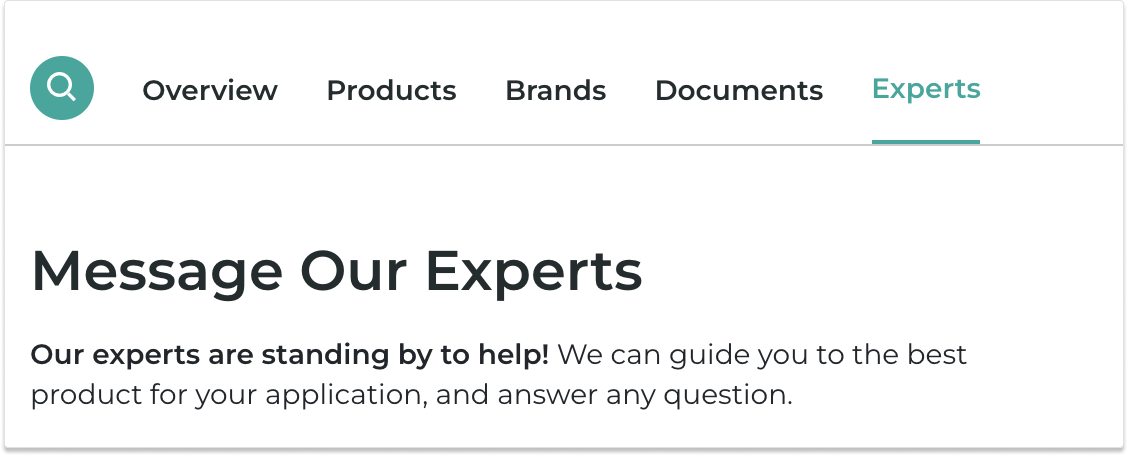 Sending a Message to an Expert
Once you find an Expert, type in your question and hit send! Rest assured your message will be returned as soon as possibly. Experts receive a notification whenever you ask them a question to ensure your questions are never left unattended.

Using the Favorites Tab
Next to the Messenger Home tab are 2 other tabs, the Conversations tab and the Favorites tab. In the Conversations tab, you will find all opened chats with Experts or Knowde Concierge. In your Favorites tab, you will find your saved Experts. Favorite Experts that you find especially valuable on Knowde so that you have easy access to contacting them!

In order to add an Expert to your Favorites tab, click the star next to their name. You can also add Experts to your Favorites within your Conversation by clicking on the star at the top of your screen. You can always remove Favorites by clicking the star again, so feel free to Favorite any Experts you enjoy cooperating with!