Table of Contents
Follow your Buyer's Journey
To access the Buyer Journey of each lead, visit your Leads Page and click into any row. The Buyer Journey section will be shown on the right-hand side.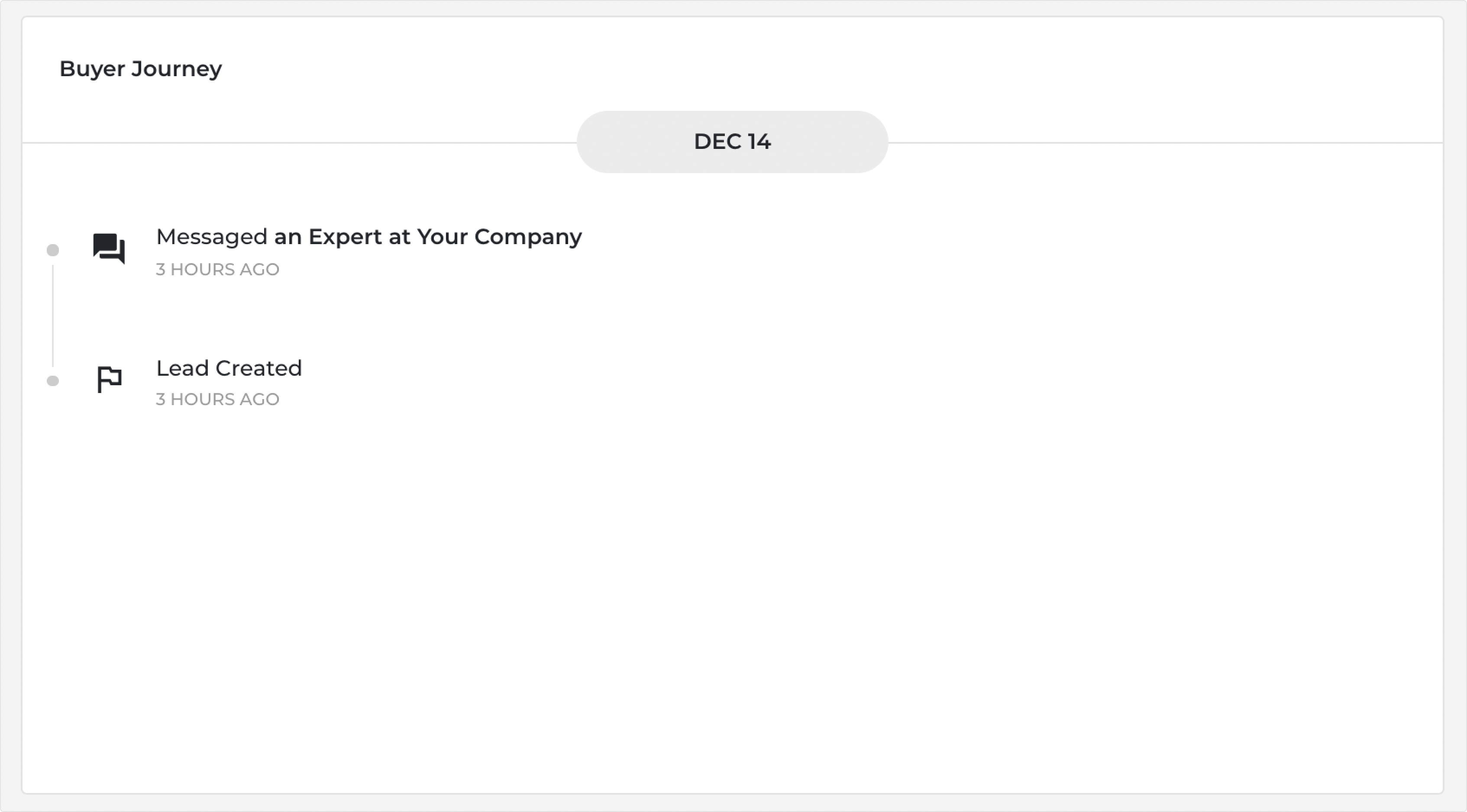 Check out the Buyer Journey section for a summary of the meaningful actions your lead is taking on your storefront. This section will also show which members of your team they interacted with and the timeline of these events.
Check out the Lead Score section to view how qualified your lead is and to view which products they displayed an interest in. If a lead doesn't already have an identified interest, this is a great opportunity to chat with them more about what they're looking for!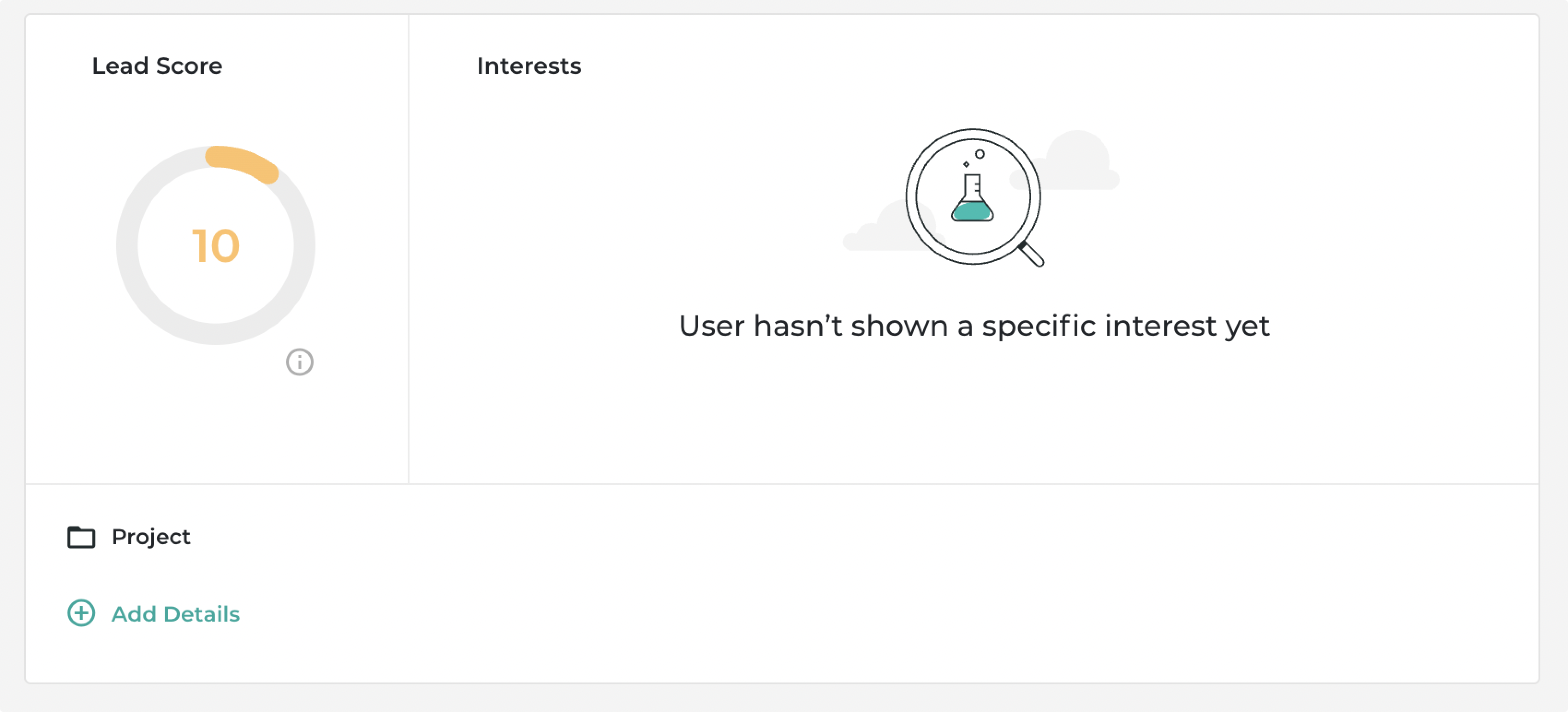 Contact your leads
In the lead profile, the account tab displays company-specific information of your lead. These additional details, like contacts and leads from their company, will help you to identify other opportunities and develop a long-lasting relationship with a specific customer company.
The lead profile also contains contact information on the left side of the page. There are three options for initiating engagement: Message, Email, or Call, which will connect you through any one of the three channels right from the platform with a click of a button.
The call option will only be visible when the prospect has provided their phone number.
Learn about Marketing to your leads here.
Add internal notes
From this page, add any notes or additional information for your Sales team. These notes can be entered and saved in the "Add Details" area in the Project section.