Table of Contents
Get familiar with the Leads Page
What do Lead Scores on Knowde mean?
What do Lead Statuses on Knowde mean?
Get familiar with the Leads Page
The Knowde Leads Page makes it easy for you to qualify, analyze, and engage with prospects –ultimately driving sales.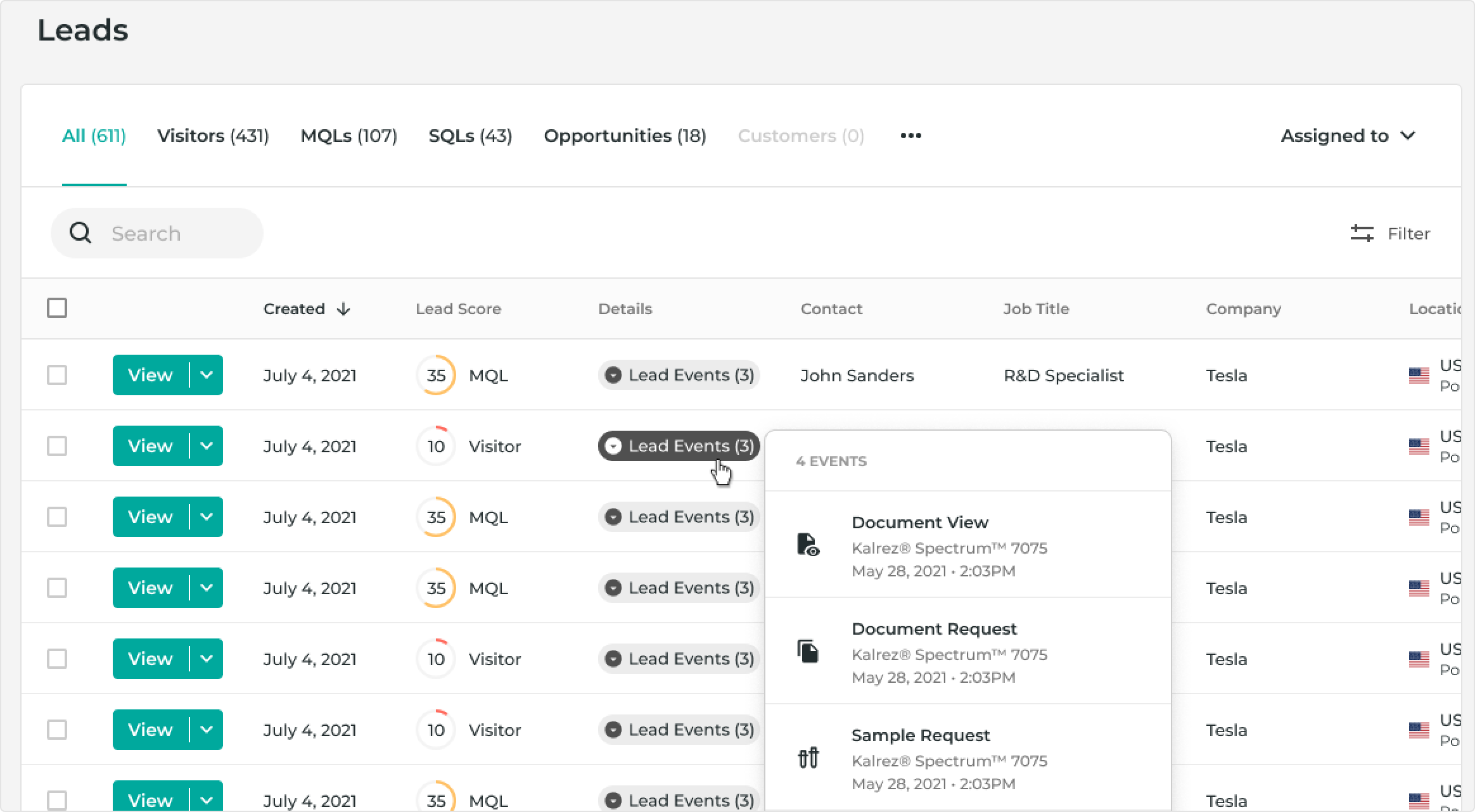 Your customized Leads page provides data on each prospect that shows interest in products in your storefront. Has someone requested a TDS? A sample? A quote? Have they viewed a formulation?
Use the Leads page and individual lead profiles to pinpoint leads of interest. Remember: the higher the score, the more qualified or "warm" the lead.
Once you identify a lead you would like to engage further with, click into their lead profile and take a look at their interactions with your team in more depth.
Learn about filtering this page here.
What do Lead Scores on Knowde mean?
Scores of between 10-49 are Marketing Qualified Leads (MQLs)
Scores of between 50-90 are Sales Qualified Leads (SQLs)
Scores of between 91-99 are Opportunities
Scores of 100 are existing customers
Lead scores are calculated by taking into account various actions a user performs on your storefront. These are the actions that are calculated into a Lead score, in order from highest score to lowest:
User submits an RFQ
User submits a Sample Request
User submits a Document Request
User views a Document or a Formulation
User messages via Messenger
Learn about nurturing Leads here.
What do Lead Statuses on Knowde mean?
The Lead Status represents the "warmness" of the lead. Knowde's five Lead Statuses are Visitor, MQL, SQL, Opportunity, and Customer.
Visitors on your storefront haven't taken enough action to be ready for marketing or selling. MQLs are leads we recommend you market to, SQLs are leads we recommend you sell to, and Opportunities are leads where we have determined a sale is likely.
How does a Lead's Status change?
Lead Statuses are automatically updated based on additional interactions between your team and that lead.
You can also manually change the Lead Status of a lead. From your Leads Page, click on the row of the lead you want to edit. In the right side of the Lead Profile, click the edit icon next to "Lead Status" and select a new status from the drop-down menu.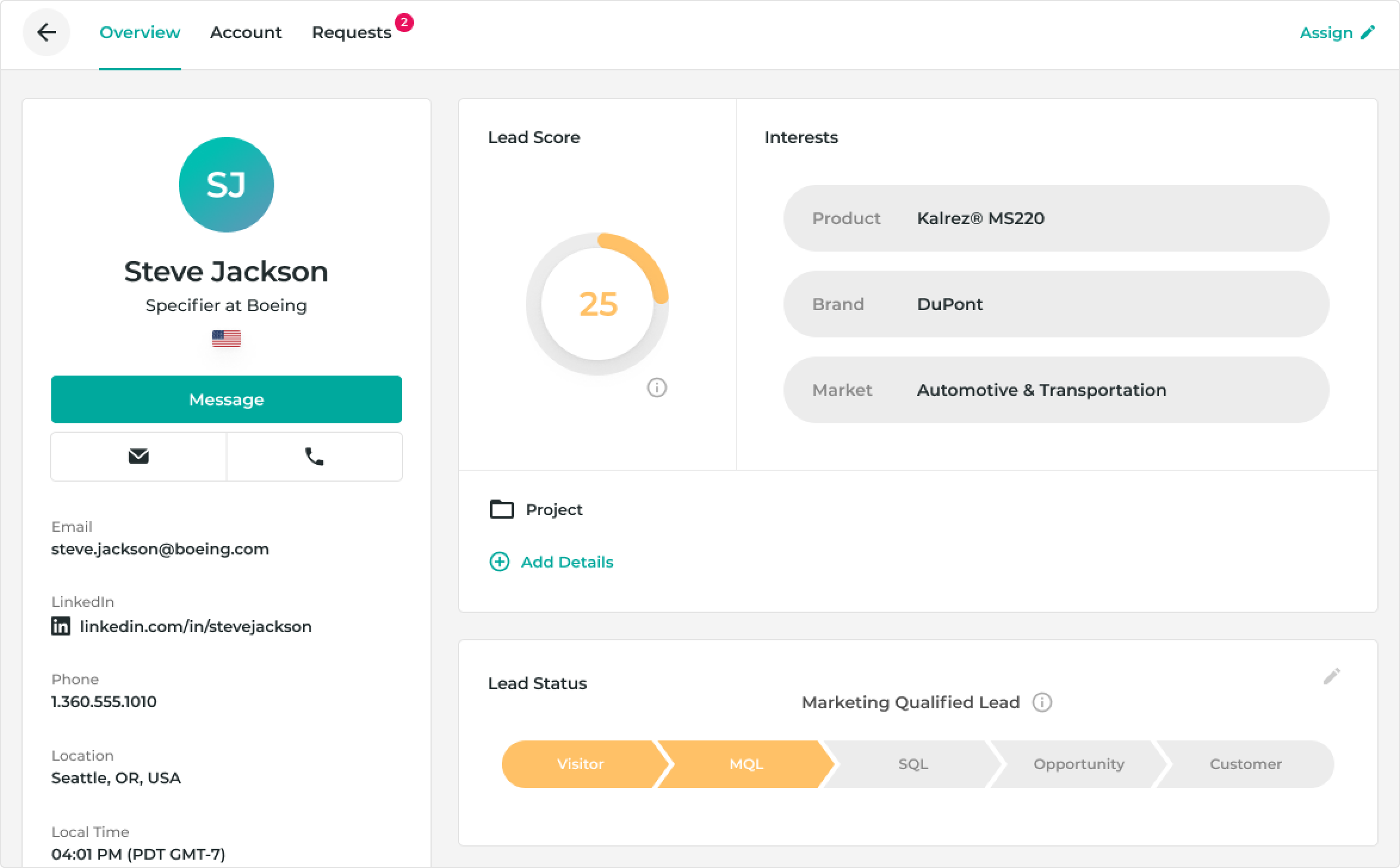 Learn more about nurturing your leads here.