Understanding your Default Inboxes
Within the Assignments dashboard, you are able to create endless customizations to automate Customer Request routing. However, what happens if you receive a Document Request that doesn't fit any of your Assignments?
Default Inboxes capture all non-assigned Customer Requests and Leads. From your Assignments page, click the three dot menu in the upper right hand corner and select Set Default Inbox.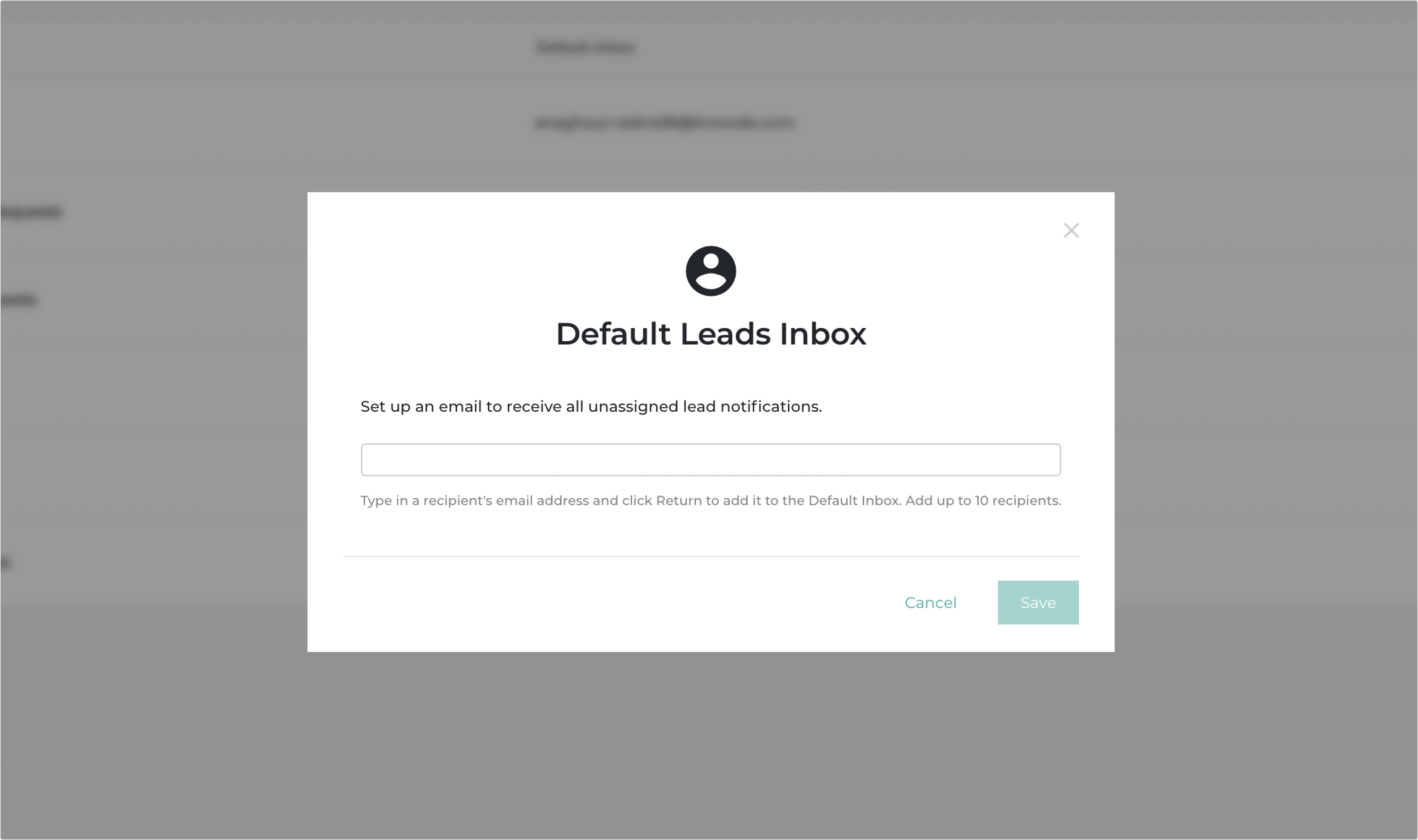 When you first set up your storefront, these are automatically assigned to "All" to ensure none of your Leads or Requests go unnoticed.
Click Edit on any Default Inbox to set up a specific inbox for receiving un-assigned Customer Requests. From the drop-down list of all your company members on Knowde, select one email to set as the Default Inbox. You can use the same Default Inbox for all Lead/Request types or customize further.
For example, enter your group sales account here (sales@my-company.com) so that no un-assigned notifications are lost.