We've all been there: you forgot your password. Here are the simple steps for logging back in!
Reset your password
Navigate to Knowde and click "Sign In" in the upper right hand corner.
Enter the email address associated with your account and click "Continue".
On the "Enter your password" screen, click "Reset my password" at the bottom of the screen.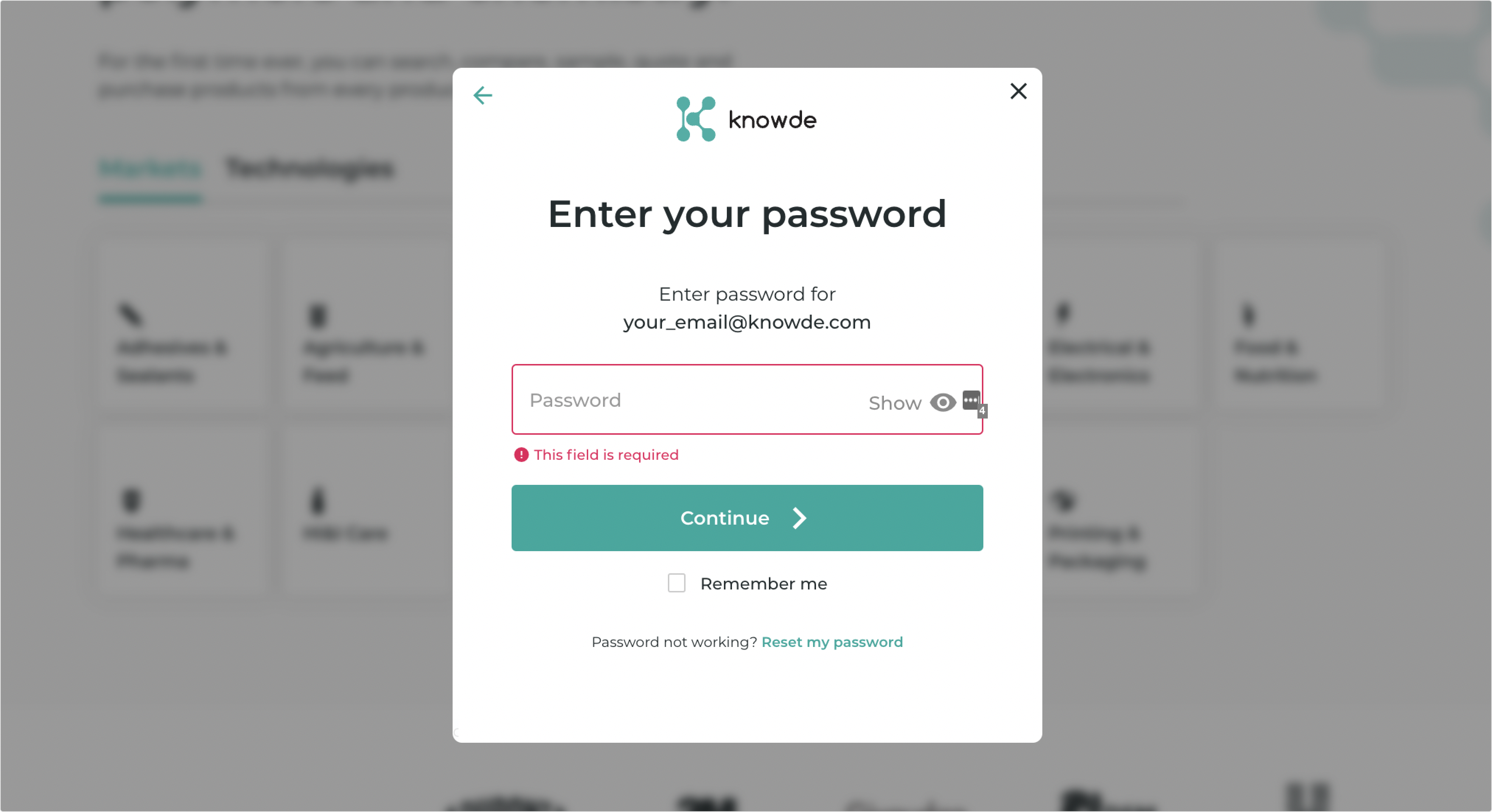 4. Double check that your email is correct and click "Send".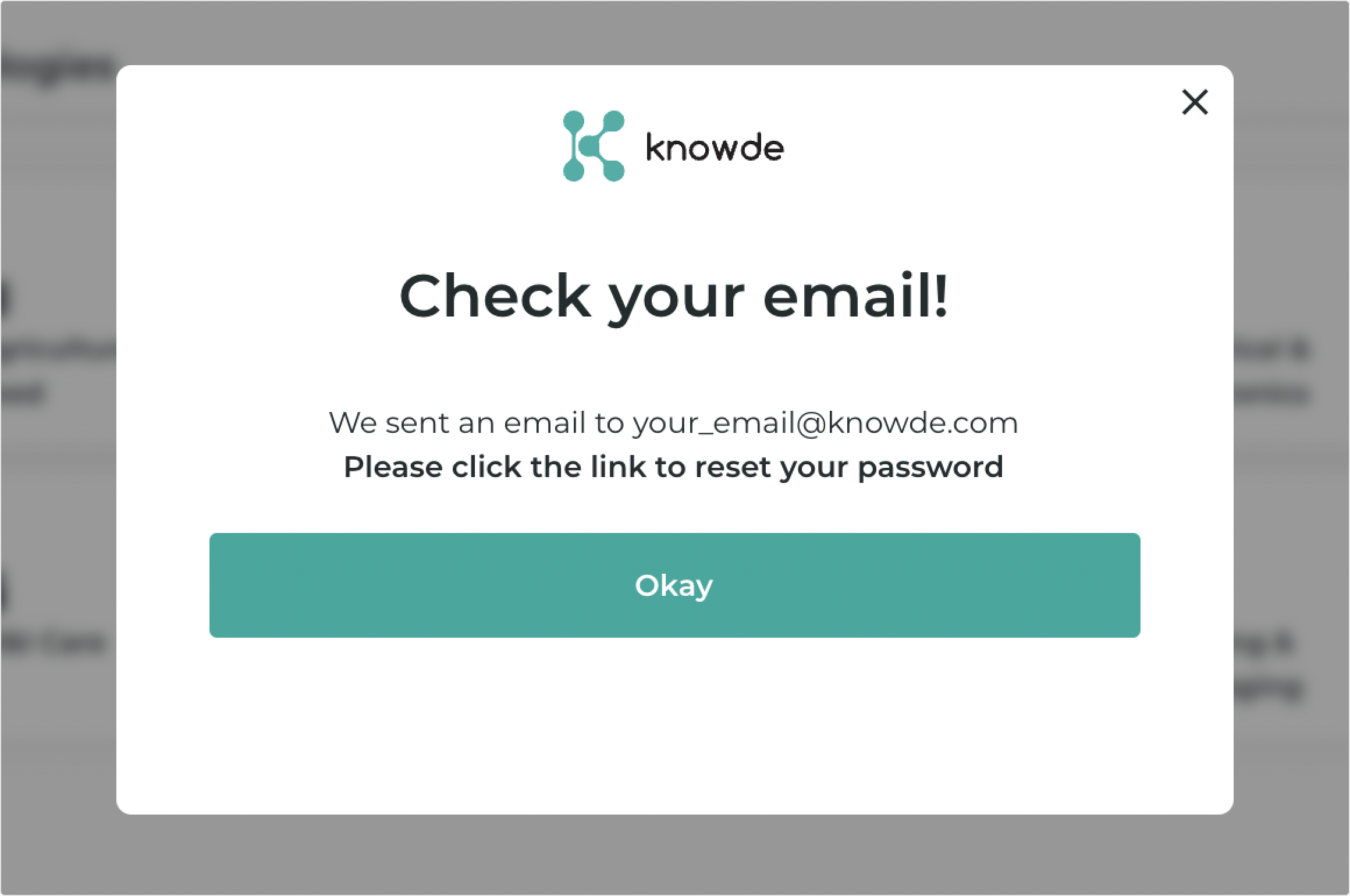 5. Check your email and click the link to reset your password.
Forgot your Email Address?
If you forgot the Email Address associated with your account, please reach out to Customer Success so they can locate it in our system.
Submit a request here or send an email to customer_success@knowde.com.