Table of Contents
How to sign up to sell on Knowde
Sign up to sell on Knowde
On Knowde, you can easily sign up to sell your products. Simply click the "Sell on Knowde" button in the upper right hand corner to get started.
1. From the upper right-hand corner, click "Sell on Knowde" to find our Producers Page.

2. On the Producers Page, enter your information into the Demo Request form.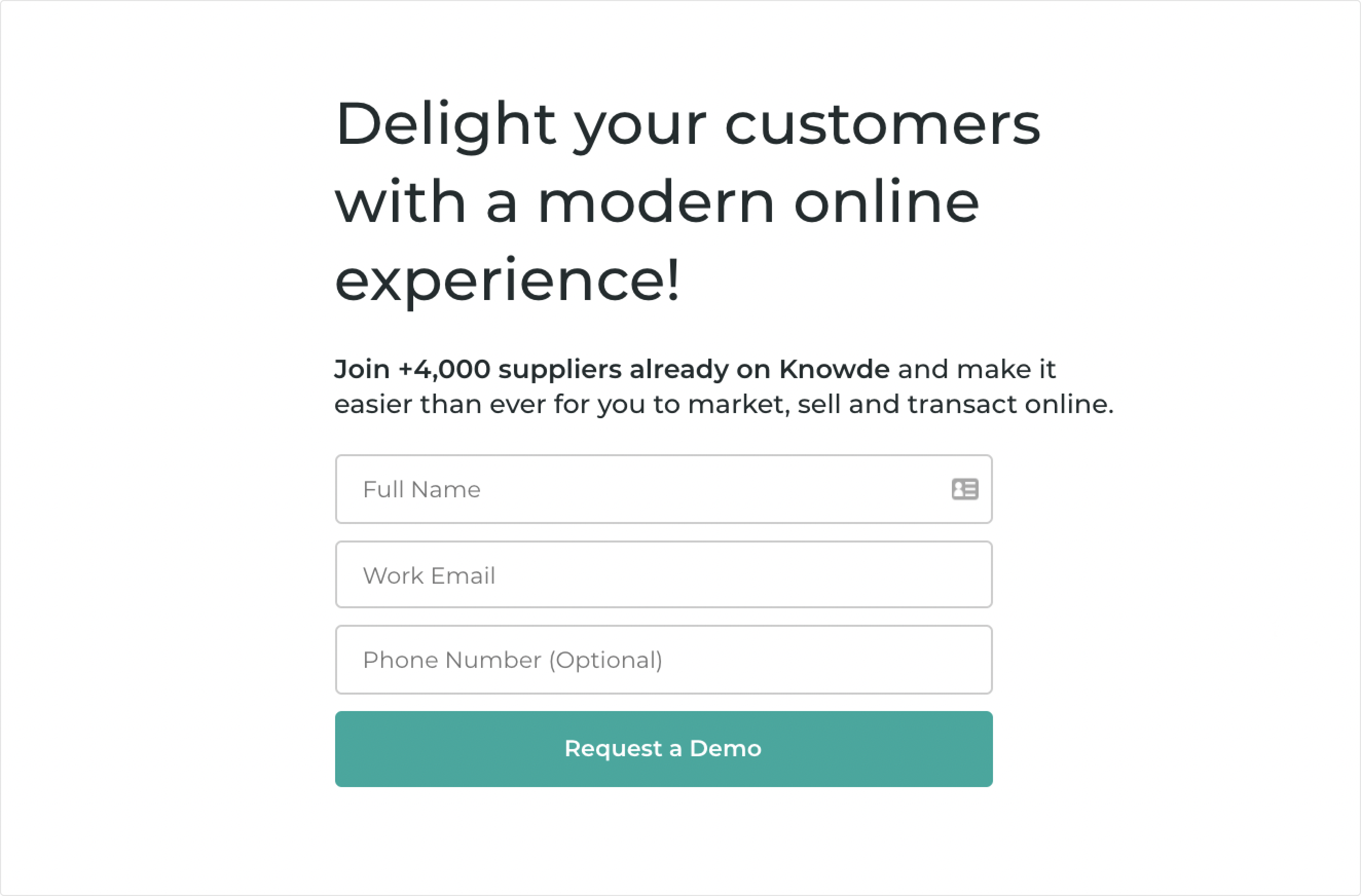 3. Use your business email to Sign Up and get a faster response from our Sales team.
4. Our Sales team will reach out shortly to set up a Demo and walk you through the Storefront Creation process!
5. Congratulations on starting the Onboarding process! We look forward to speaking to you.
Setting up your profile
Once you have created an account on Knowde, you are able to set up your user Profile. This Profile is shown to your coworkers in the Users page.
Sign in to Knowde via the upper right hand corner "Sign In" button.
Once Signed In, click on your Profile in the upper right hand corner and hover over your name.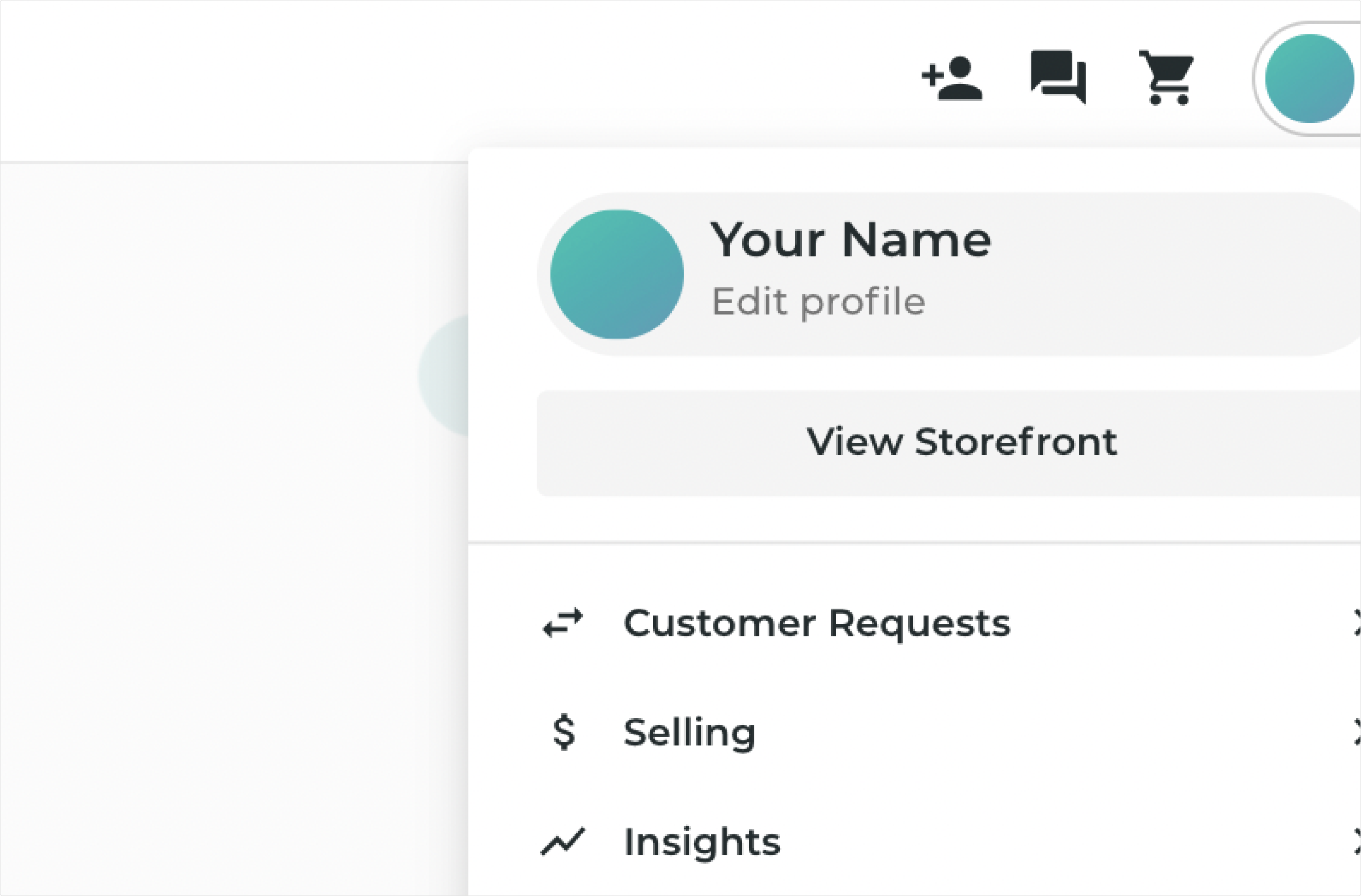 3. Click on the selected area to see your My Profile page in the Account Manager.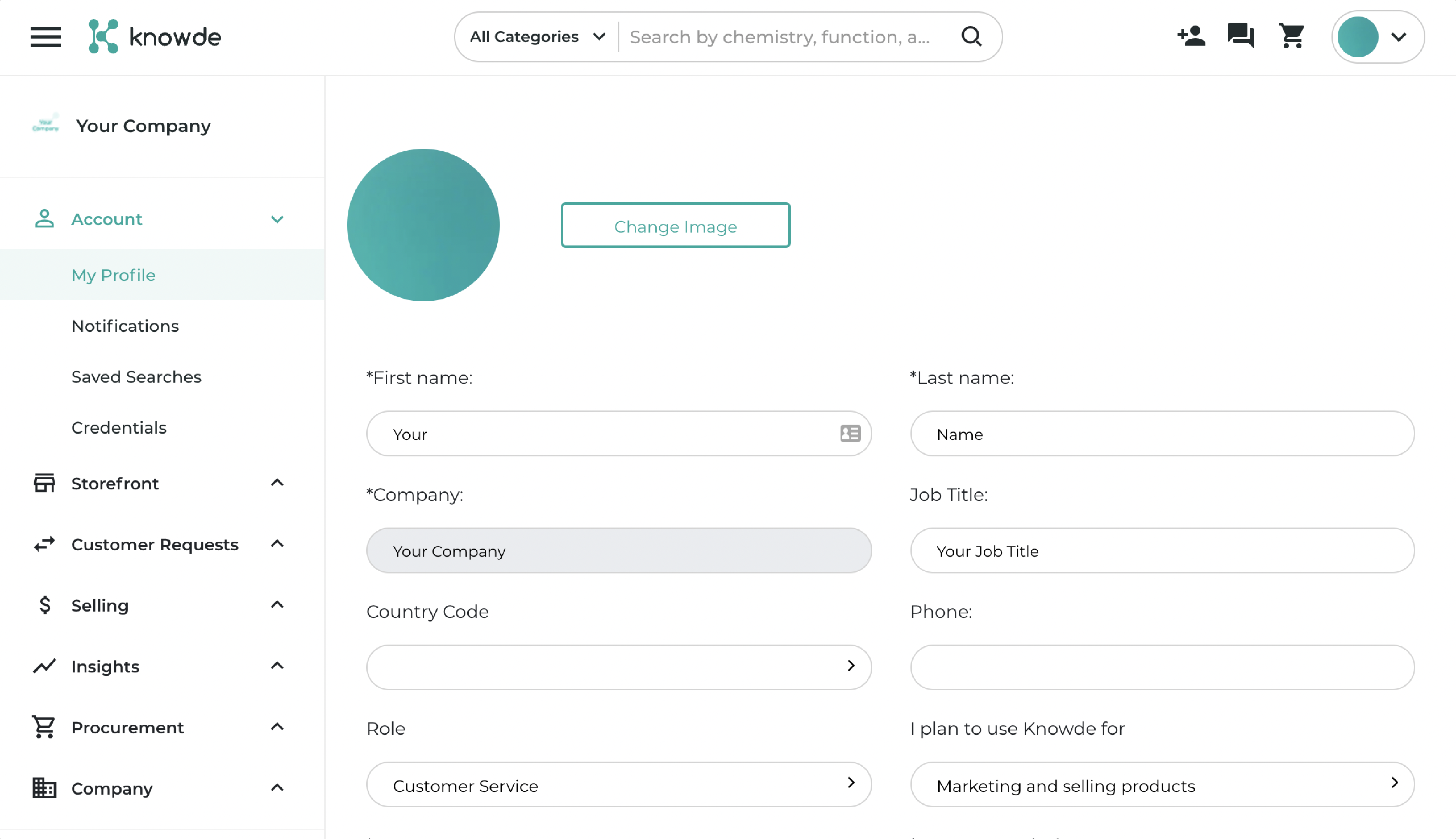 4. Click into each field to update the information.
Need to change your Company? Reach out to Customer Success here, or send an email to customer_success@knowde.com!